Team up with the European Champions and win the USA!
America lost to Germany by 1-0 in the World Cup Final, but Europeans are not letting it end like that. America is a soccer power, but Europe has been dominating for a while now, with England reigning the world with the Premier League. So what exactly is the point of playing games like this, where the outcomes are so obvious? If you've been reading this blog, you know there is more to it than just losing to a bunch of Europeans.
Unfinished Pixel is back, this time with an update to the Super Soccer Blast series, based on the current European (Euros) and South American (Copa America) leagues. Like its predecessor Super Soccer Blast, this arcade soccer game is available on almost all platforms. With fast-paced gameplay, an addictive edit mode, and new tournaments, Super Soccer Blast: America vs Europe is not meant to be a simulation, but a reminder of a simpler time when sports games were synonymous with fun. Is the latest update better than the previous one? Is it worth buying again? Let's talk about it in this Super Soccer Blast: America versus Europe Review.
What I like – Super Soccer Blast: Overview of America and Europe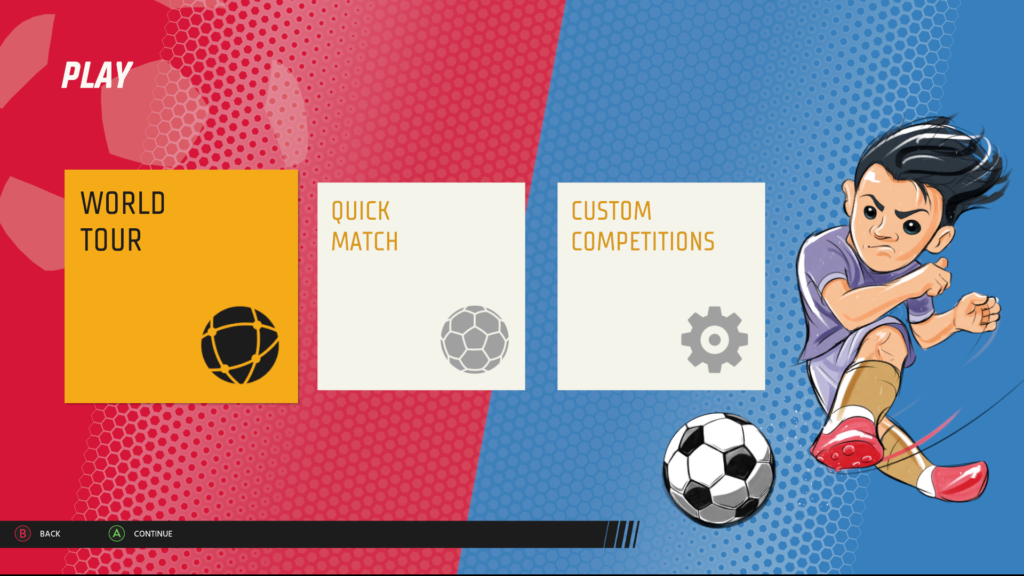 More opportunities to play
Already organizes club and national tournaments, Super Sports Blast: America vs. Europe takes what was in the original and adds three new ways to play:
Copa America
European Championship
America versus Europe
While there are no glaring differences between the tournaments like in FIFA or PES, there are enough differences between the stadium, tournament structure and results to overcome the feeling of complacency. And if you're spending less than $10 on an arcade game, don't expect deep modes. Simplicity and adaptability are enough for me.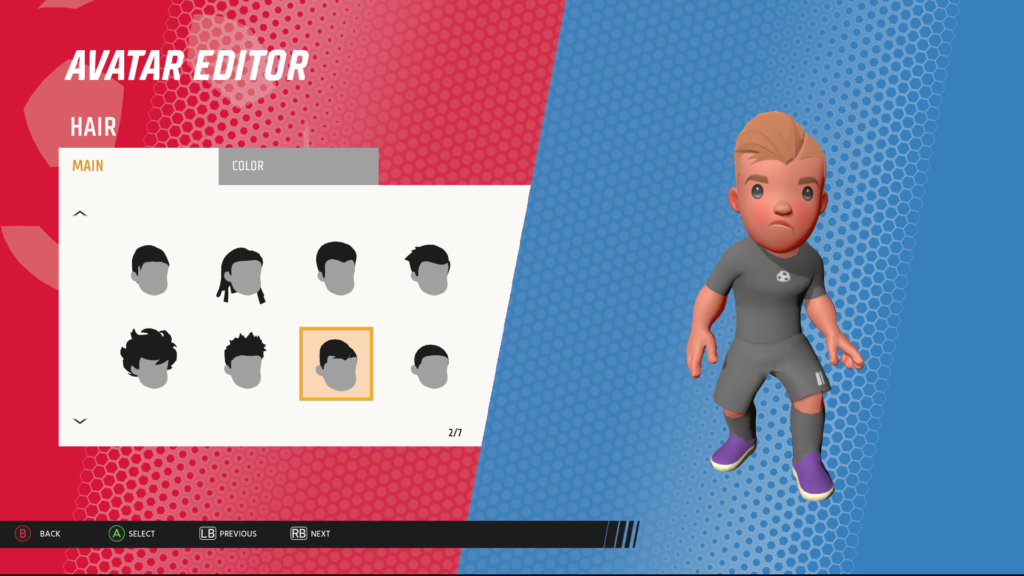 User Mode
Like the original offering, Super Soccer Blast America Vs. Europe does not yet have the luxury of official licenses, so you won't see teams like Arsenal or Manchester United. Instead, it contains an editor that allows you to create players (avatars), with many options at your disposal. Everything from your gender to your tattoos or not can be created, saved and even assigned to the team of your choice.
Speaking of teams: More than 70 new teams have been added (a mix of international countries and club teams). Unfortunately, the US is not one of them, but you can do your best to create one. You also have the ability to add new clubs, which gives you the freedom to create jerseys, badges and other features that make your club unique. Moreover, you can even change the teams that are already in the game and adjust their composition as you see fit. While there's no option to upload rosters, it only takes a minute to create players and teams, so you won't be bored trying to put together your favorite team again.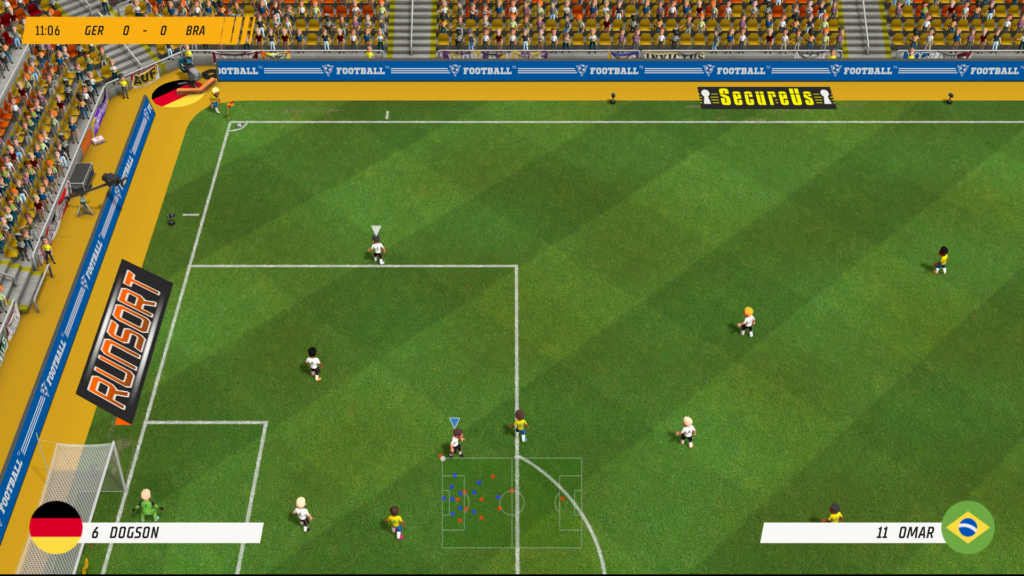 Great game for kids
Dad, what kind of game are you playing? Sounds like fun. Can I play? As a father of two young children who realizes that Dad plays or watches sports video games all the time, it's nice to be able to play a sports game together with your kids without having to worry about explaining the often not too complicated control scheme and rules of FIFA and PES, even in two-button FIFA mode.
As I mentioned in previous reviews, Super Sports Soccer America Vs Europe is a great way for kids to learn the basics of sports without overwhelming them with too much information. Making cool avatars for them in the game is a good way to make the game more fun.
It's fun!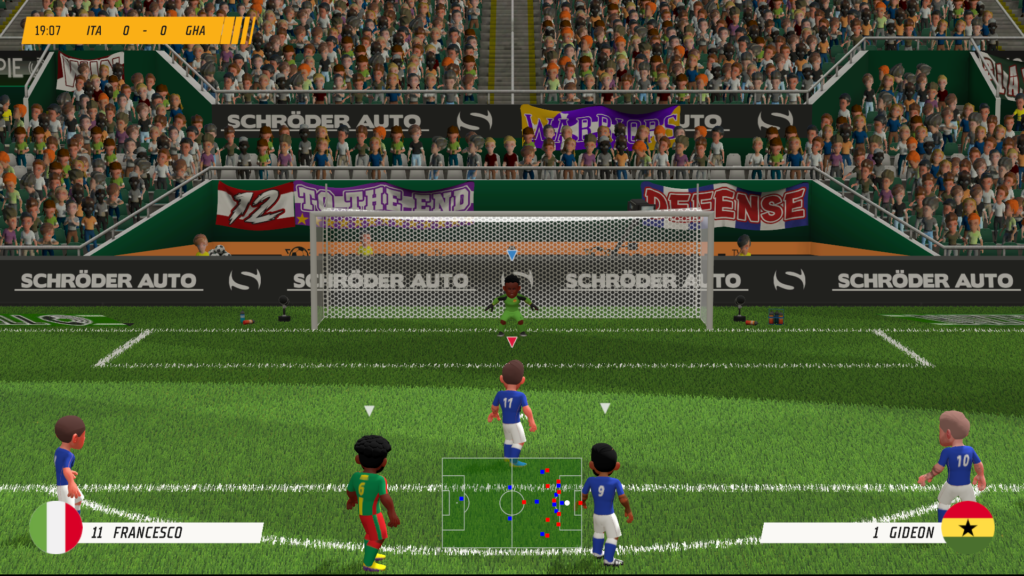 Unfinished Pixel's third game in nearly 18 months shows that the sports arcade market exists, and while there are still some problems here, Super Sports Soccer Blast America Vs. Europe is fun at its best. This game is not for the big football simulation fans. Instead, the game focuses on fast-paced, customizable gameplay reminiscent of FIFA , so the ability to pick it up and play it is a big bonus.
What I don't like – Super Soccer Blast: Overview of America and Europe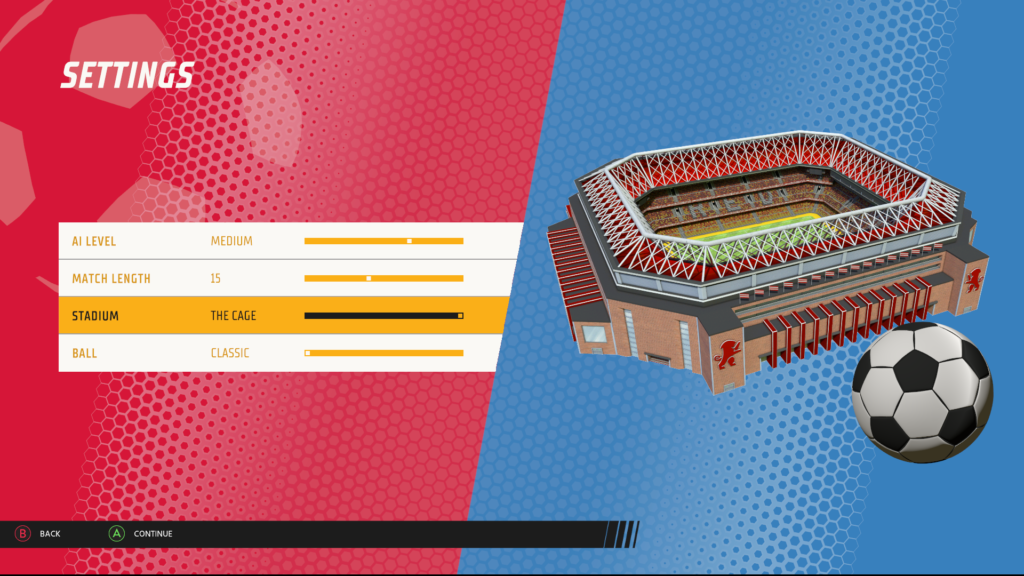 No online mode
While there are some minor changes to the gameplay that I would like to see, such as maps for rule violations and basic tactical options (formations and positions), there is one thing that would take this game to the next level of fun and that is the online mode. This game is a return to the days of going to a friend's house and playing with other people (and probably holding the controller away from them during free throws). It would be great if you could bring your edited team and play online with a buddy.
The lack of online modes may be due to the fact that the game only costs $7.99, but it would still be fun to play with friends.
No online register exchange
It's probably too much to ask, but with so much fun to be had in user mode, it would be nice if Unfinished Pixel added the ability to share the controls with the community. I would love to be able to load specific lineups – at least the top 11 – and play a Copa America or European Championship tournament. I guess with a file size of about 500 megabytes and a small development team, there's not much room for a robust feature like register sharing. Still, it would be a great way to take the game to the next level.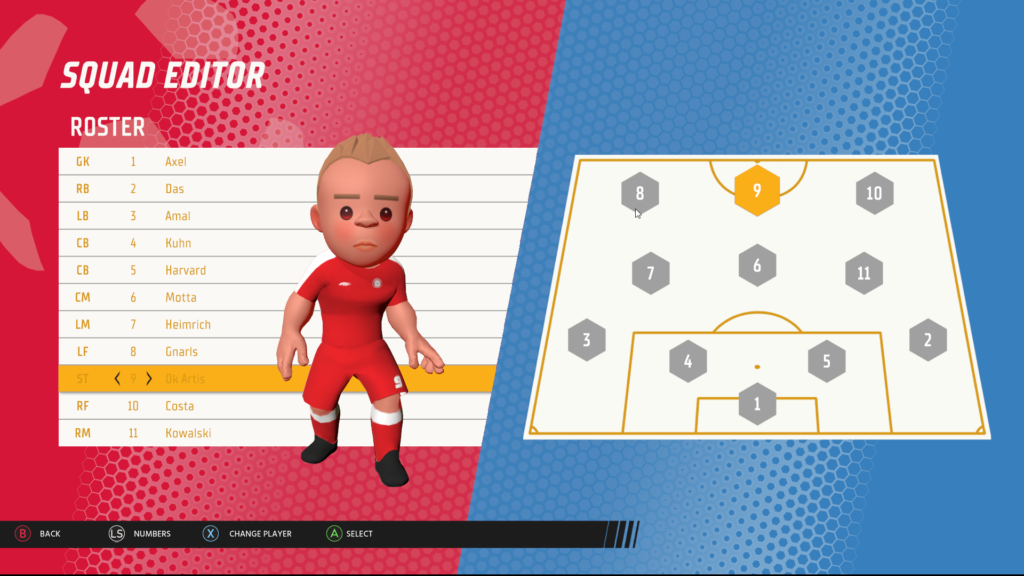 No team USA
If the US men's team is not an international powerhouse, our women's team certainly is. Since avatars can be changed, it would make sense to include the US, at least a women's team. Sure, it can be easily reproduced, but who needs it if not you?

Baseline
The developers of Unfinished Pixel did a great job last year with Super Sports Soccer and Super Sports Blast , and even improved the artificial intelligence in the game. Although we often get caught up in the intricacies of FIFA and PES, it's good to have some fun now and then. I had a smile on my face the entire time I played this game. Unlike many indie sports games, this one will stay on my PS5 for a long time.
Associate members