As customers' shopping preferences are changing over time, they are also expecting the convenience of payment methods. Most people prefer to use their debit or credit cards for everyday purchases. That's why it's imperative for businesses to have a robust system to accept debit/credit cards in a cinch and to boost sales by having a merchant account or credit card processing account.
A merchant account helps you in processing and accepting debit and credit payments from your customers in a secure manner. Depending on the nature of your business, your merchant service provider will provide you with different options, such as retail or offshore merchant accounts.
To help you understand better, we will discuss different types of merchant accounts, their benefits, and how you can open one in this article. Keep reading to learn!
Different Types of Merchant Accounts
The three main different types of merchant accounts are:
1. Retail
If you have a brick-and-mortar store such as a grocery shop, your best bet would be to use a retail merchant account. You get several perks like low setup, application, and transaction fees.
2. Mobile
You will need to open a mobile merchant account if your business doesn't operate in a fixed location like a food truck or mobile flower truck. You can use a mobile merchant account on your smartphone, which is pretty easy to set up.
However, the processing and transaction fees may be slightly higher than those of retail accounts due to low sales volume.
3. E-Commerce
An E-commerce merchant account is ideal for online businesses since you can quickly and securely accept payments from your customers through an encrypted page.
Since more businesses are operating online now, merchant service providers have given different account options to e-commerce businesses according to their needs.
Direct – You contact a merchant bank directly to open a merchant account for you.
Local – You open a merchant account in your home country.
Offshore – Your merchant account is outside your home country. That's why it's also called an international merchant account.
High-risk – If your business operates in a high-risk industry and may deal with higher chargebacks or returns, you may have to open a high-risk merchant account. 
What Are the Benefits of Having a Merchant Account?
Now, you may wonder why it's worth opening a merchant account. Here are some of the benefits:
1. Boosted Sales Revenue
Customers tend to spend more using a credit card as compared to cash. So, businesses that offer credit/debit card payment options notice a spike in sales due to customer payment convenience.
2. Better Cash Management
Instead of having to count and record cash manually, online transactions allow for seamless reporting as you will have all the calculated year-end balances. This will facilitate you in better managing your money.
3. Allows for Secure Transactions
Of course, using a merchant account means that you're also using a payment gateway to ensure secure transactions. This will reduce the risk of fraud and theft for you and also provide peace of mind to your customers.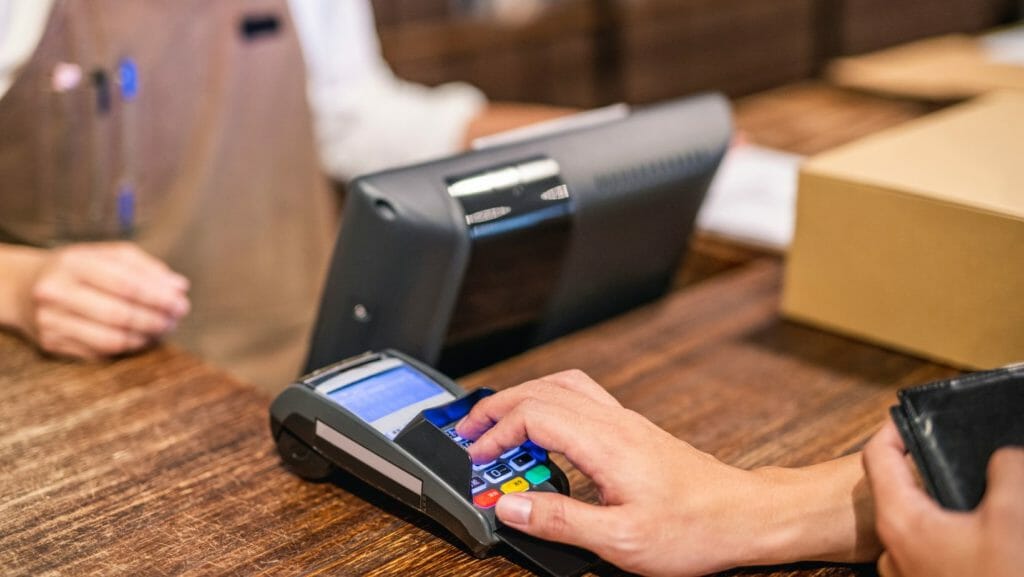 How to Open a Merchant Account?
There's no generalized system to open a merchant account. However, here are the most common steps of setting up your merchant account:
1. Keep All the Necessary Documents Ready
Your merchant service provider will usually ask you to provide the following documentation and information:
A business license
Your credit history
Duration of your business
Your contact details
Your personal/business financial standing
If you have had merchant accounts in the past
Make sure to submit all these documents in addition to what your merchant service provider asks you for to quickly get approved. You may also be required to pay your payment service provider an application fee.
2. Gain Approval and Set Up Your Account
After you provide all the required info and documents to your merchant service provider, they will evaluate it. They will also assess if your business qualifies as a high-risk merchant. Finally, after all the necessary steps, your merchant service provider will set up your merchant account.