You own a business. However, the way you choose to run the business makes it a brand. Branding determines the way consumers perceive your business. From your logo, tagline, and products to the tone of your business, everything that speaks for your business creates a brand in the minds of the consumers. Approximately there are around 333.34 million businesses across the globe. So, how do you ensure your business doesn't lose its voice among these millions?
While the logo, product or service, etc., plays a vital role in branding, this article takes branding further. It talks about the critical elements of effective product branding. Sometimes, your brand voice may be unique, but the product needs a little polish to reach the right audiences and drive sales. Let's get to it.
Conduct an Effective Market Research
Authenticity Speaks Louder Than Anything Else
Your brand needs to be original. Period. Why would a consumer buy your product if you attempt to mimic a competitor? So, finding an angle that's unique and resonates with the users is essential for your brand to stand out. However, conducting adequate market research will help you find your unique voice.
Contact Market Research Companies for Insightful Data
When conducting market research, it's essential to not rely on guesswork and gain actual customer data. In order to achieve that, you need to do some analysis and decide which research companies are the best depending on the location of your business. For instance, this is a list of your options for market research companies in Los Angeles, assuming your business is based there. Approaching these companies will give you the data you need to know your consumers and devise branding strategies accordingly.
Discover New Markets
Once you gather the required data to devise a branding strategy, it's time to identify new niche segments with unmet demand. For instance, if you're into the fashion business, you could dive into the segments you haven't touched yet.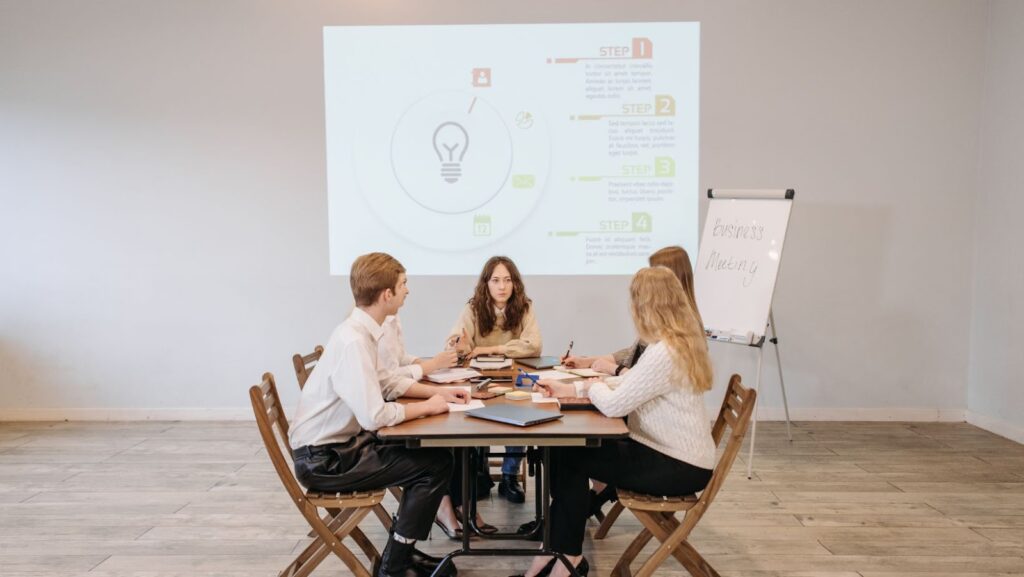 Go through your competitors and the segments they're in. You'll discover a new or at least one segment you could add to your existing segments.
Recognize Brand Weaknesses
Identifying brand weakness comes from market research. It unveils the cracks in your existing branding strategy that your marketing department must recognize. It helps brands identify shortcomings and address them to strengthen the brand's overall position in the market.
Improve Your Email Marketing Strategy
The number of email users is set to hit 4.37 billion by 2023. So it's high time if you aren't already making the most of your email marketing strategy. After all, incorporating your product into your email marketing campaigns is a reliable way to establish strong brand awareness.
Let's look at a few ways to do so.
Make the Most of 'Just Checking in' Emails
The key to crafting an effective just checking in email is knowing how to communicate with your existing consumers in a way that triggers powerful emotions in them that compels users to take action. You could subtly plugin an exclusive discount offer, provide a freebie, declare a free trial, send case studies, etc. such emails provoke the users to engage with your, eventually increasing the scope of improving conversion rates.
Stick to a Template
Fortunately, with the help of A/B testing, you can push more than a single version of the same template and see which one performs better. Some templates may perform better for specific segments. Take the following points into account:
Is it easily accessible on all devices?
Does the mailing list have an unsubscribe link if the user wants to opt out?
Do you have your social media channels attached to a section?
Is the logo appropriate?
Are the fonts and colors the same as that on the website?
Keep Mobile Phones and Tablets in Mind
Ensure the template is accessible from mobile phones since the majority of the users will access it through mobile phones. Consider the following elements:
Location of the CTAs
The logo shouldn't be pixelated
Font size
Performance
Run Social Media Campaigns and Contests
Drawing Attention to Your Brand on Social Media is an Easy Way to Create Product Awareness
Fortunately, with influencer marketing and consistent content creation, platforms like Instagram offer entrepreneurs an opportunity to connect with a broader audience. Social media makes it easy for people to try your service or product. Doing so also involves freebies, giveaways, and organizing contests from time to time.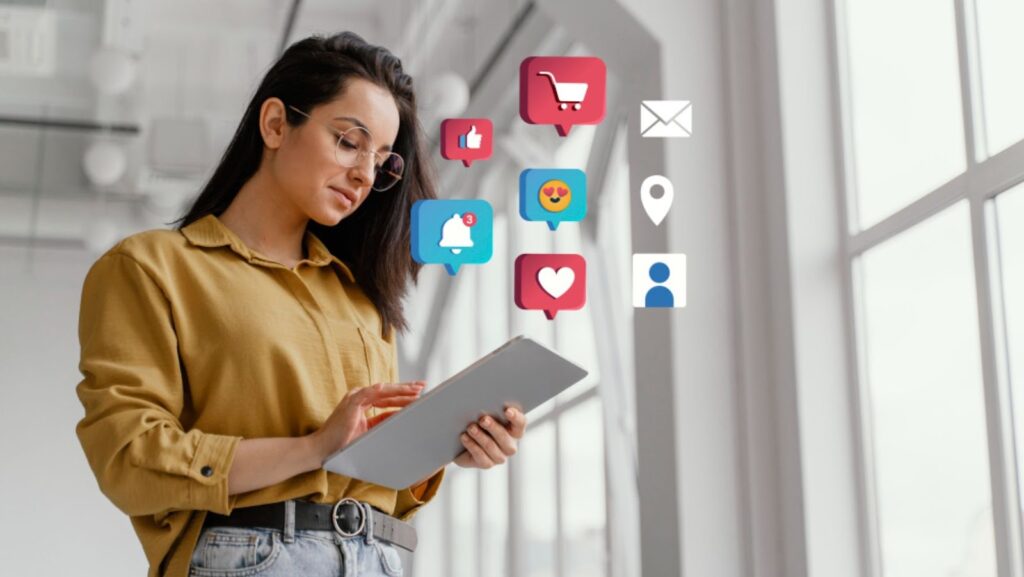 Write captions that provoke and compel a user to engage with your brand. For instance, 'Tag that friend' social media posts are an excellent way to attract new eyeballs to your brand. Along with expanding your customer reach, social media contests and campaigns help your brand in the following ways:
Increased brand awareness
Accurate data collection and market insights
It enhances user engagement
Enhanced brand visibility
Improved customer relationships
Improved chances of going viral
Ensure that you align these contests with your overall marketing goals, brand identity, and target users when planning them.
Get Feedback From the Stakeholders
While implementing and experimenting with product branding is a continuous process, so is getting feedback from the stakeholders. After all, a business's brand is based on the customers' perceptions and other stakeholders'. Knowing how the stakeholders perceive a business' brand and ways of communication can help it adjust them if required.
Keeping the stakeholders in check regularly helps build a branding strategy and creates the correct impressions with its stakeholders. Moreover, your brand voice consistently keeps on refining as per the stakeholders' and customers' feedback. A few key benefits of taking feedback from stakeholders are:
Stakeholders consist of partners, investors, customers, etc., which makes for multiple perspectives.
It helps you identify unique selling points, areas where you can outperform your competitors and differentiators.
Align with the needs of customers, eventually leading to more customer satisfaction.
It increases brand loyalty and advocacy.
All in all, gathering feedback from stakeholders leads to a more holistic approach and polishes your product branding. It also helps you understand the market better, meet customer expectations and align your branding efforts with your company goals. All these cumulatively lead to long-term success and brand growth.
Use Branded Packaging for Products
Packaging is the First Point of Contact Between the Customer and a Business
No matter how well your marketing strategies are, if the product packaging is not good, the users are less likely to purchase it. Product packaging is simply a bag or box where customers get their ordered product. Customized packaging plays a vital role in your product branding since it gives off a personalized feel to the customer.
For example, the business can develop custom packaging using the brand logo and colors. Custom packaging also creates a better emotional connection between the customers and the brand. This fosters customer trust and lets the brand stand out from the competitors.
Packaging lets you communicate with your consumers in the following ways:
Thoughtful packaging design considers ease of use, user-friendliness, functionality, and practicality, enhancing the customer experience.
It is a tangible representation of your brand and ensures consistency across all touchpoints.
A well-designed and high-quality packaging conveys a sense of professionalism, premiums, and attention to detail.
In a competitive marketplace, packaging design is a powerful tool for differentiation.
It creates a visual appeal, creating and reflecting the brand's identity.
Overall, product packaging is an integral part of product branding. Along with protecting the product, it attracts customers, communicates brand values, and improves the overall consumer experience. So whether you're a startup or an established business, investing in product packaging is always wise.
It's Time to Devise Successful Product Branding Strategies
While the article lists five elements or ways for effective product branding, it's not all that your business needs. You must always keep your business values at the center of any branding strategy to convey the point to your consumers. After all, your product or service reflects your business values. All and any branding must reflect that.
Also, integrate branding in all aspects of the business so that tone remains consistent across the channels and strategies. When the business maintains the desired perception, it affects the overall success of its branding strategies. Remember to put your business values and customer needs at the centre, and you're more likely to build strategies that drive results.
Good luck!