Philadelphia is a prime advertising hub, and for a good reason. Millions of Americans live and work here, and many Americans travel to Philadelphia from surrounding suburban areas. That's a lot of time spent on the road or walking around – and that's time you can use to advertise to those people, many of whom likely belong to your target demographic.
For the best results, you need to know the best places to advertise with billboards in Philadelphia. Fortunately, you've come to the right place. Read on for a breakdown of the top advertising spots for billboards in Philly.
Billboards Near Traveling Hubs
Philadelphia, being a major metro area for all of Pennsylvania, has many different transit hubs and freeways. These offer perfect places to advertise to commuters or tourists, particularly if the travelers in question travel the same route every day.
While you should do some market research to determine whether putting billboards in these areas is worthwhile, you have a lot of different options that can fit different price points or marketing needs. Some of the best billboard locations near traveling hubs include:
Interstate 95
The Pennsylvania Turnpike
The Schuylkill Expressway
Shopping Center Billboards
Depending on your industry or niche, it may be wise to advertise with billboards near shopping centers, like malls, financial centers, and downtown Philadelphia in general. Shopping centers attract people who are already in a purchasing mindset, which can increase the odds of your billboard inspiring a converting action, like visiting your website or buying something from your brand.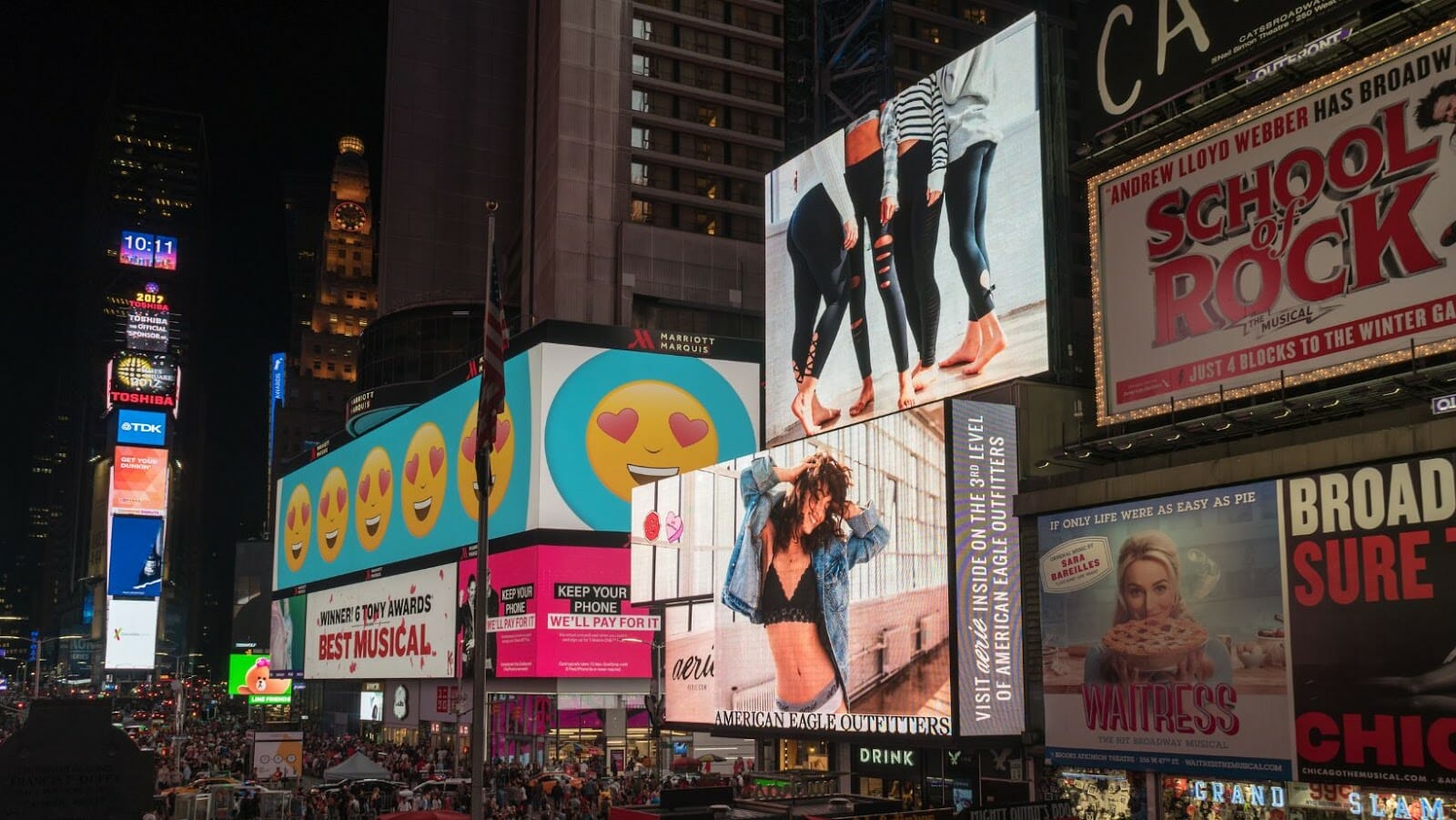 For more specific billboard targeting depending on your key demographics, consider placing billboards around Pat's Cheesesteaks – a popular restaurant and Philadelphia icon – or Fairmount Park, which is particularly tourist traffic-heavy in the spring and summer months when the weather is fantastic. Other options for placing Philadelphia billboards near shopping centers include:
Lincoln Financial Field
Roosevelt Mall, arguably Philadelphia's most popular shopping center overall
Citizens Bank Park
College Billboards
You certainly can't forget billboards positioned to attract college students and professors! Philadelphia is a major college town. In fact, there are usually over 450,000 college students in the city at any one time (a significant proportion of the average 4.7 million person population).
Luckily, there are many different billboard spots to choose from, just like there are many different great universities. Take a look at local market rates, then put up your billboards around the colleges you can afford, such as:
The University of Pennsylvania
Pennsylvania state university
Villanova University
Drexel University
Temple University
Thomas Jefferson University
Any and all of these locations could be perfect spots to slot a billboard or two, particularly if they are designed to attract college students and similar demographics.
The Philadelphia Museum of Art, meanwhile, may not be a college location specifically, but it could still be a great place for billboard advertisements if you want to attract a specific shopper who's more likely to be educated than not.
Billboards at Congregation Centers
Philadelphia is also known for its various places to meet with others, congregate, or hold conventions. This draws on the city's historical role as a major meeting point for politicians and political theorists of the bygone centuries.
Naturally, billboards placed in these areas are best tailored or targeted to working professionals, traveling business people, and similar demographics. Specifically, consider putting up billboards near:
The Reading Terminal Market
Independence Beer Garden
The Independent National Historical Park
How to Place the Best Billboards
In Philadelphia, as in other cities, placing the best billboards is contingent on you understanding your target audience and choosing the right locations based on their preferences, travel habits, and your own budget.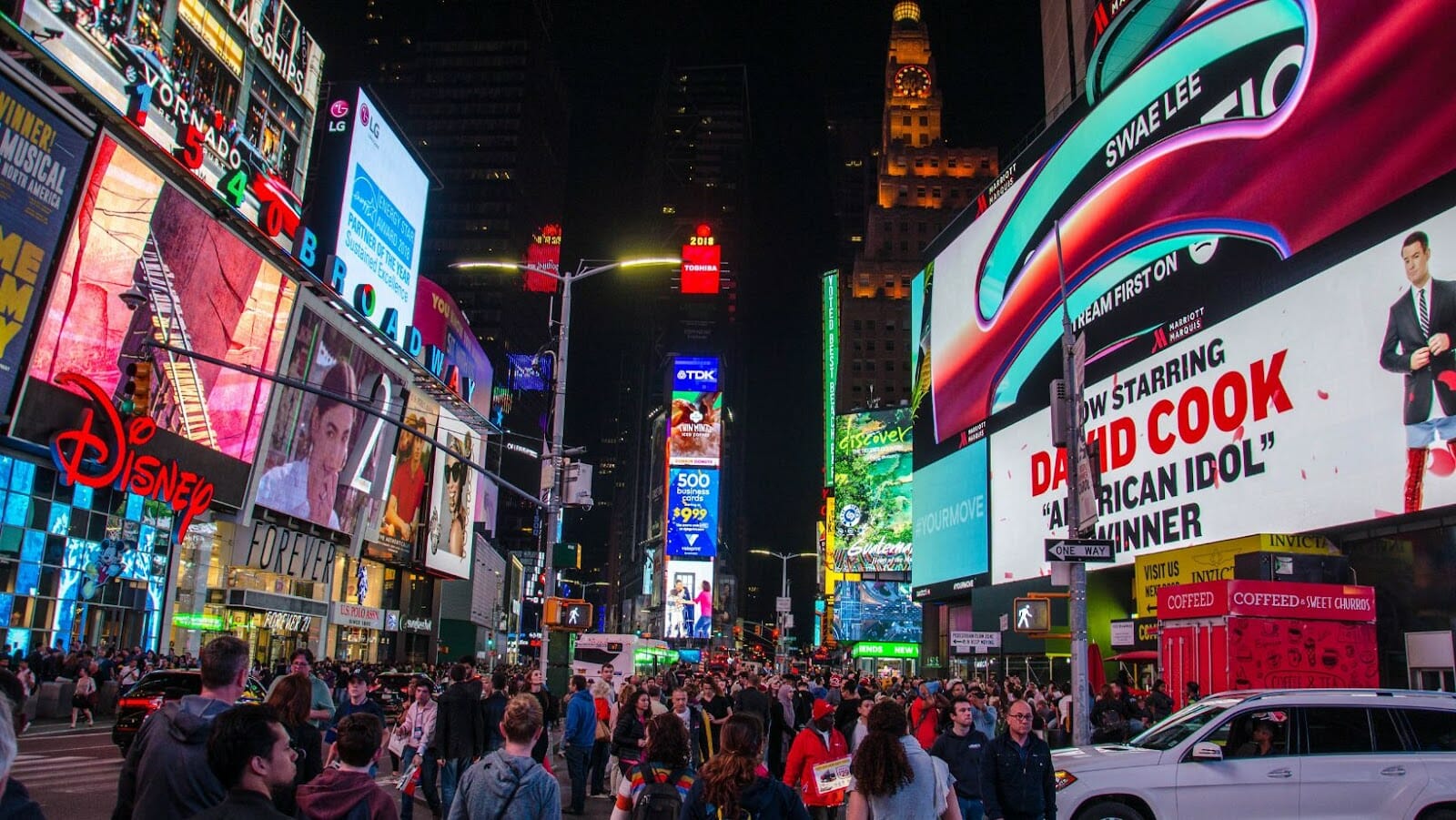 Simply put, lots of Philadelphia billboard advertising space is expensive. Therefore, you probably don't have enough cash to take up every billboard in the city (nor would you necessarily want to). Instead, you should:
Carefully research your target audience in terms of their demographics, sex, shopping habits, and other preferences
Determine where that audience works, commutes, and lives
Place billboards in the spots most likely to be frequented by that audience group
If you do this, each billboard you set up will be more likely to drive conversions and attract your target audience members. It's a much better, more effective way to use billboard advertisements as opposed to scattering them randomly throughout Philadelphia.
Wrap Up
At the end of the day, the best spots to advertise with billboards in Philadelphia are those chosen specifically for their resonance with your target audience. Place your billboards in the perfect spots for your target consumers, and you'll see your conversion rate rise in no time.
To that end, be sure to do plenty of market research before putting up your first ad. Remember, billboard advertisements in Philadelphia aren't cheap. Maximize every marketing dollar by placing them strategically, and you'll notice great results.