Global expansion sounds great, especially if you are one of the SaaS companies with a lot of potential for boundless growth. But, as you already know – expanding any kind of business beyond local boundaries can be quite challenging.
And this is why you must have a well-thought-out strategy. But you wonder – which one is the right one? If you want to take your SaaS company global, be assured that there are several ways available to assist you in that adventure.
Quick Intro: Understand the SaaS Landscape
Yes, everybody is online. And as such, businesses out there are growing more dependent on software as a service (SaaS) solutions to manage their day-to-day tasks in a much easier and more efficient way. How does it work? Well, SaaS companies develop and distribute software that can be downloaded or even used online – through a subscription model. There are applications such as customer relationship management (CRM), human resources (HR), and enterprise resource planning (ERP) systems that are all examples of this software.
With a little bit of market research, a keen understanding of your target audience, a robust marketing strategy to gain new customers, and a focus on keeping them happy and engaged – you can achieve great results.
Research, Research, Research! And Protocols
Expanding your SaaS business abroad must include a deep analysis of your target market and how to successfully connect with them. Let's say you want to enter new markets in South America, or Asia – you should understand the culture and language, so that you may adapt your products and marketing materials properly. On top of that, you will need to establish strong distribution channels to ensure that your target clients are able to get your product. Research compliance and business procedures are crucial when you're establishing your SaaS business online and offline.
To comply with research regulations, your organization needs an ethical and legal research method – this system should incorporate privacy, safety standards, and informed consent. Every criticism of participants and their concerns must be addressed. No matter which country your company is expanding into, try to be familiar with the business protocols there. If you understand cultural differences and customs – it will be easier to do business and avoid cultural missteps.
Online Strategies with the Right SaaS SEO Guide, Content Marketing, and Social Media
Having a website for your product is a must. And that's a fantastic place, to begin with. But having an optimized website is even better. When you optimize your website for search engines, over time you will rank higher in search results. The way you can accomplish the results you want is a bit different than in other business niches – this is why it's recommendable to use a SaaS SEO guide. Sales cycles are longer in contrast with other industries, and this is why SaaS SEO is crucial because it all depends on the type of content you develop.
Having the right approach to creating and measuring success can vary – and if you are familiar with the ways you can accomplish it – you can only expect achievement. If you are looking for a way to attract attention to your SaaS company, try looking into content marketing. If you are willing to craft helpful blog posts, eye-catching infographics, and informative ebooks – you can captivate your audience.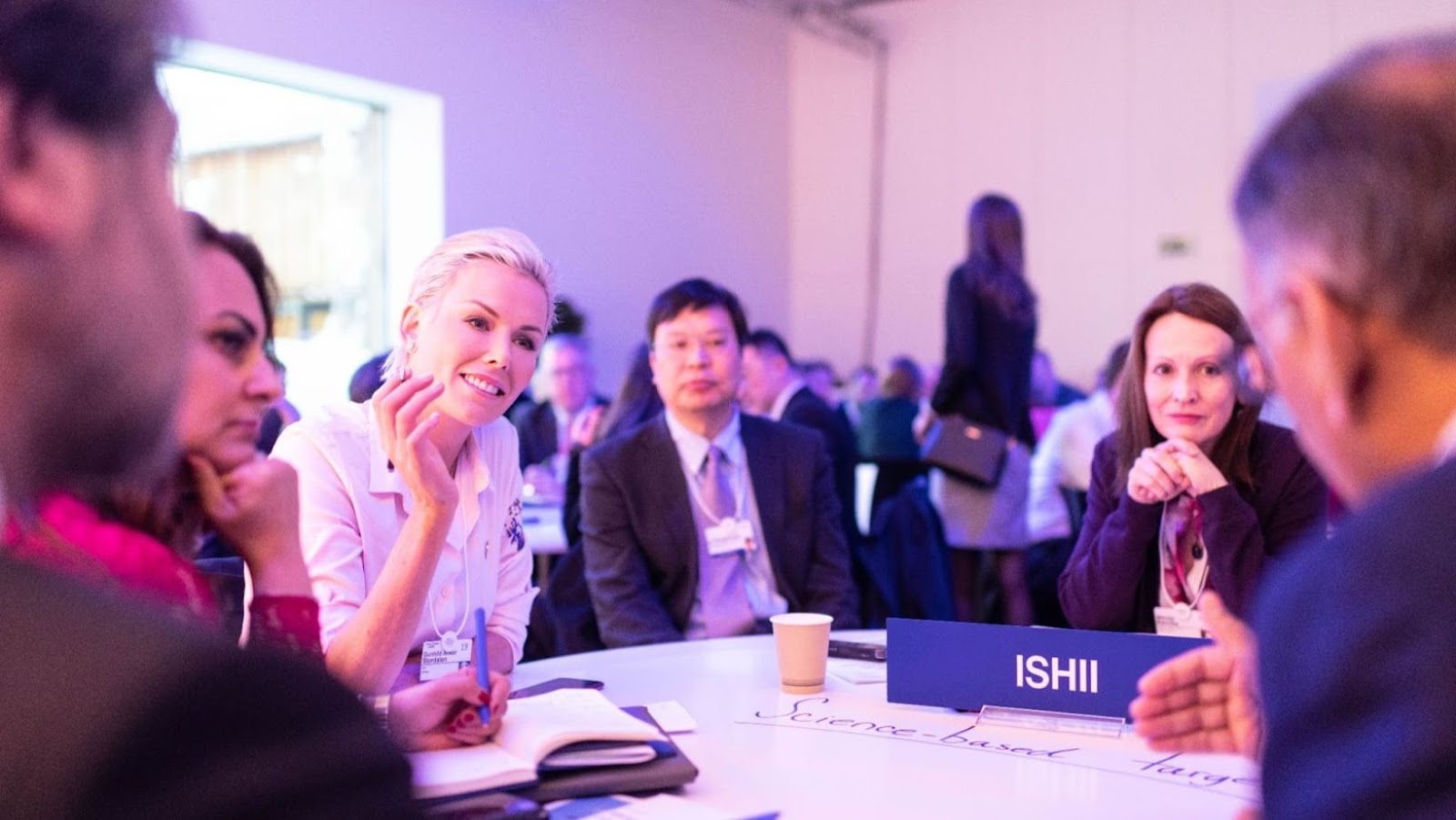 This is also one of the best ways to demonstrate your expertise in your field of industry by offering valuable resources to potential customers. The next step is to maximize the reach of your content by promoting it across various media channels. Promoting and connecting is one of the finest ways you can leverage the power of social media. Expanding your reach and generating leads are necessary to elevate your SaaS product to new heights and establish relationships with the target market.
You can do that by using the influence of social media platforms such as LinkedIn, Twitter, Facebook, TikTok, or even Instagram. Making engaging material and running ads that attract your intended audience using information about demographics, cultural customs, and advice from your previous research is helpful.
Offline Strategies with Local Outreach, Networking Events, and a Guide to Shadow Payroll
Well, this is the old-school way – but it still works because it can be just as effective as online ones. They offer something more, and that's a personal touch that fosters meaningful connections with potential customers. After the research, engage with your local community and make a difference by sponsoring events, volunteering, or participating in local activities. You can elevate your company's visibility in the targeted market with this strategy.
Also, many businesses decide to send an employee to the country they want to grow into, in order to evaluate market conditions and establish smoother collaboration with the local office. By keeping the employee on their payroll and meeting legal requirements in the country where they are staying, the firm can successfully navigate this process. Exploring a guide to shadow payroll can provide great assistance with all the useful information on how to do it and where to start.
Another excellent opportunity to promote your company is by attending events. Take advantage of industry events and meetups to connect with potential customers and partners. This is a fantastic approach to getting the name of your SaaS company out there and establishing plenty of interactions with people. This way, you can also get sincere feedback on your product. Don't forget about public speaking; through this strategy, you can always share your expert knowledge by speaking at conferences or other events.
Find the Right Employees for Your Team
It's only natural that you want growth and expansion – so you'll need to add more staff to your team. Having the opportunity to expand means you will invest some time and resources to bring in more talented individuals, which will help that growth to stay and expand even more. For reaching new heights and finding the perfect employees, you should try the following steps:
Identify the Skills and Experience that will Help You Achieve Your Goals
As you start the recruitment process, take some time to consider the skills that are valuable and the experience that potential candidates could bring to your team. This will help you create a targeted and focused recruitment strategy. Sometimes, it can happen that the right person doesn't have the experience, but they definitely have some other qualities they will bring. If you think it's the right call and a good choice – give it an opportunity and watch your employees grow into a powerful addition to your company.
Take Advantage of the Wide Range of Online Tools and Resources Available to You!
The digital age we live in has many possibilities, and we should use them to our advantage. There are plenty of online tools and resources available to discover talented employees. By using these resources, you can expand your reach and attract a wider range of candidates.
Think Outside the Box when It Comes to Recruiting Employees
You should explore innovative ways to recruit employees, and you can do it by using social media, attending events – or even partnering with other companies to reach potential candidates. Get creative!
Make Sure Comprehensive Interviews Take Place
When you have a few applicants in mind, conducting thorough interviews will help you make informed decisions. Ask them sincere questions, make it more human – everybody will appreciate it. This is how you get to know the person. This is an important step towards finding the right employees for your team and determining if it's a good cultural fit.
Stay Connected and Collaborate Remotely
You have found the right teammates, and all that's left to do – is to keep communication clear and concise for optimal collaboration. Get everyone on the same page by creating a central hub for updates and questions. Creating a space for your team to connect is crucial, whether it's a Slack channel or Google Hangouts – try to make it special. Ensure everyone knows how to use it and the value of staying engaged.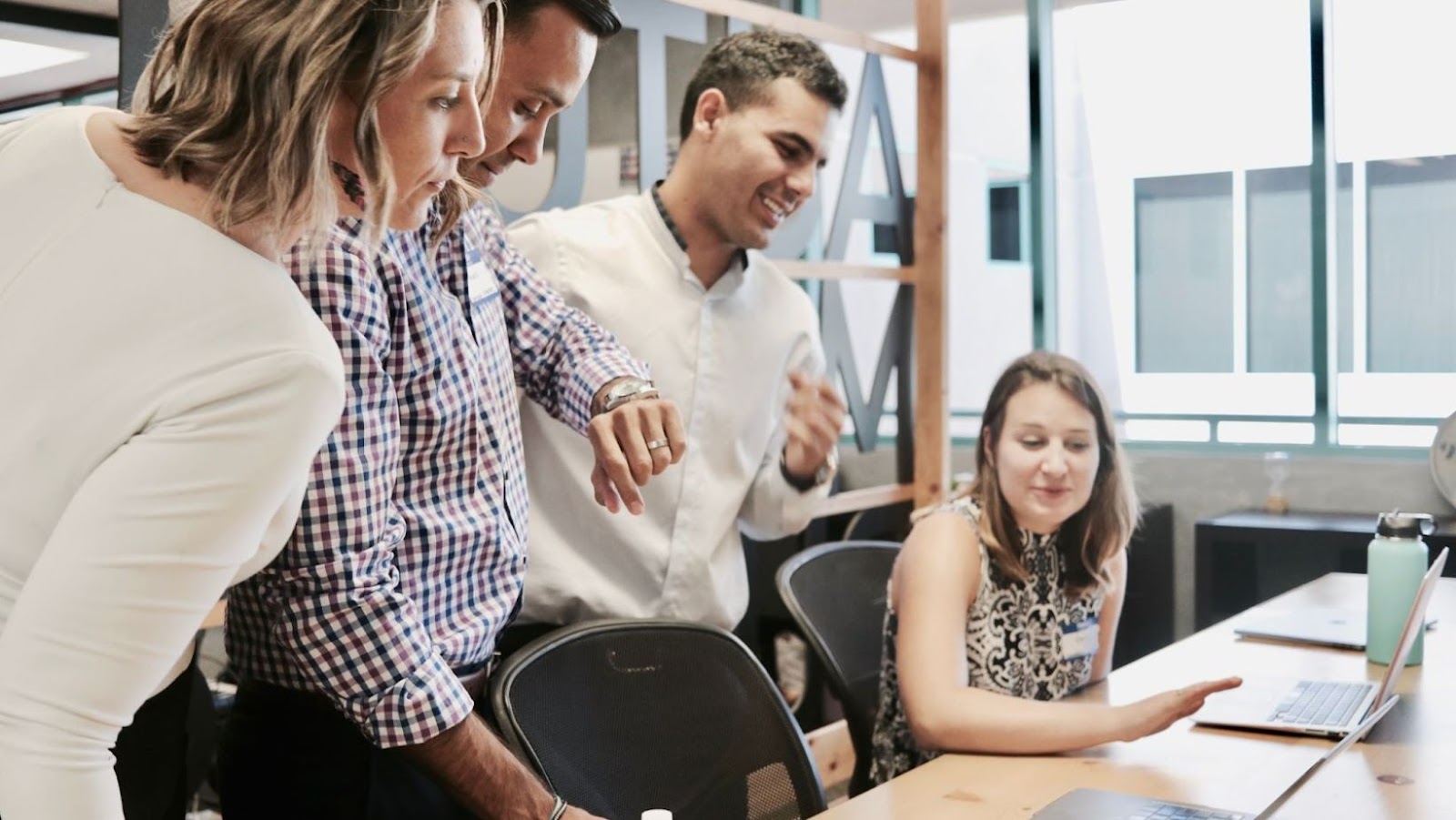 Track progress on shared projects and stay on top of your tasks and deadlines with ease. Don't forget to schedule regular check-ins; it's the key to ensuring everyone feels valued and committed to their work.
Use Your Resources to Grow Internationally
When you have a strategic plan in place, you can confidently take on new markets and reach a wider audience. The possibilities are endless, and the potential for growth is immense. You could expand your team, establish a presence, or boost your marketing efforts to reach even more customers. By taking into account the unique needs of each market you plan to enter, you can position yourself for success and make the most of every opportunity. Just do your homework upfront, set yourself up for prosperity, and pave the way for a natural expansion into new territory. It may seem challenging, but with determination and a competitive spirit, you can thrive in the ever-evolving SaaS industry.