Industrial packaging refers to heavy-duty containers usually found in production sites. It aims to protect products from factors such as vibrations and moisture as they're being transported to or stored in warehouses and factories, where they'll undergo the next stage of the manufacturing process.
However, several things must be considered when selecting suitable containers for your products. Please keep reading to learn about them.
What To Consider When Choosing An Industrial Packaging Solution
Although manufacturers deal with different types of goods, here are some common factors to consider when choosing a packaging solution for your business.
Safety
There are three aspects you need to take into account to ensure the safety of your packaging. First is the type of merchandise you're transporting—determine if it's hazardous or not. Second is the nature of the products, which includes their size, weight, and material. The last one is the environment where the goods will spend most of their time. Below is a detailed discussion of three elements of safety.
Type Of Product
When choosing a packaging solution, you must consider the type of merchandise you deal in. If your goods are highly flammable, you may invest in packaging solutions like UN bags specifically designed for shipping such hazardous materials. They can protect your products and the people involved in the supply chain. Also, they help you comply with health and safety laws and regulations concerning industrial packaging.
Nature Of The Merchandise  
Goods are prone to damage during transportation due to mishandling, vibration, or shock. Therefore, you must consider the products' size, weight, and material. For example, if you're transporting glass, you want to place it in foam packaging that provides maximum cushioning, protecting the material from damage. Similarly, packing small items in big carriers increases the chances of damage due to the items' impact on each other. Therefore, put them in a smaller space to ensure they're intact and don't move during shipping.
Environment
As stated before, industrial packaging isn't for final products, so it may spend some time either in the transportation process or warehouse. Hence, it'd be best to factor in the environment where the goods will stay. For example, cardboard containers aren't suitable for damp areas. Instead, you want to use water-resistant carriers, like those made of reusable plastic, for such environments.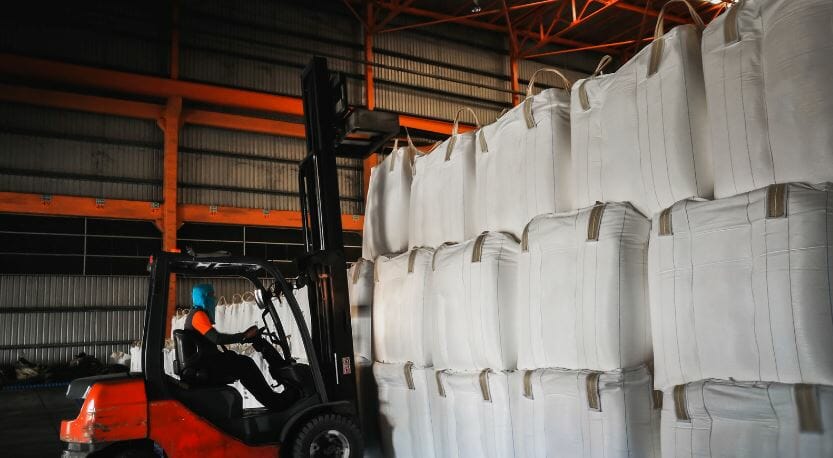 The safety of the packaging solution is of utmost importance since it determines if the products will reach their intended destinations in one piece and serve their purpose.
Budget  
Only after determining the type of products you want to ship and their safety standard can you move on to the budget. It's not advisable to compromise on safety while trying to stay on a budget.
The first step in budgeting is identifying packaging materials and designs suitable for your business. For example, bulk bags made of natural fibers are visually appealing and sustainable. However, they're more expensive to buy or produce due to the production process they undergo. For this reason, you may need to charge more for your products to maintain your return on investment (ROI) if you prefer this packaging.
Budgeting helps you maintain low operational costs that'll help keep your enterprise profitable. If you're working with a tight budget, consider mixing materials to create the most suitable package for your products at an affordable cost
Eco-Friendliness  
Today, consumers are heavily invested in environmental conservation. Brands that adopt sustainable practices appeal more to modern consumers than those that don't. In that regard, eco-friendliness is vital in determining your industrial packaging.
Although most industrial packages don't reach the end consumers, it's essential that you still demonstrate your effort in reversing things like climate change. Besides, businesses may fail to buy products from you to avoid association with manufacturers that pollute the environment. Also, in the age of technology, people can always trace the genealogy of final products. Therefore, to be on the safe side of history, using eco-friendly packaging solutions helps.
There are various eco-friendly options, including bioplastics and mushroom packaging. Bioplastics differ from traditional plastics because they're made from biological materials, not fossil fuels. They're also recyclable. On the other hand, mushroom bags are also environmentally friendly. This is because they're grown from certain fungi types and decompose in about 30 to 90 days.
When looking for eco-friendly packaging solutions, consider how easily they decompose or whether they're reusable or recyclable. If the next business can reuse or recycle the shipping containers, they'll dump less waste. Collectively, this reduces the amount of waste that ends up in landfills.
Moreover, if the packaging can be recycled or reused, you, as the manufacturer, spend fewer resources producing carriers, saving you money. Also, less production of packaging materials means less carbon is released into the environment.
Branding  
The final factor you want to consider is branding. Industrial packaging is also a resourceful means of marketing your brand and business. Therefore, ensure you use the best possible material for your carriers. High-quality shipping containers already make a good first impression.
Next, creatively design the packages with graphics showing who you are as a business and what you stand for. Some of the best-branded packages are those with minimalistic designs.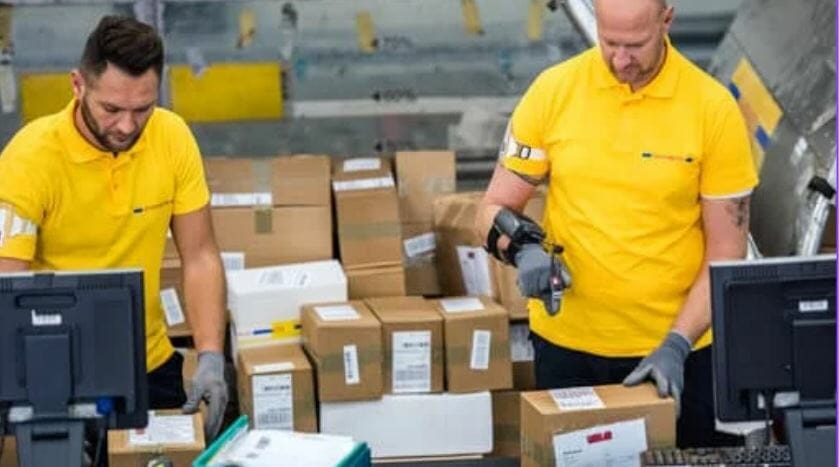 Therefore, consider printing your logo and a tagline. Therefore, anyone interacting with the packages, whether during shipping, off-loading, or warehousing, will learn about your business.
Considering the four factors above is a good place to start if you're looking to invest in packaging solutions for your manufacturing business.
Consider Using Engineered Packaging Solutions
One of the ways to ensure you consider all the above factors is by using engineered packaging solutions. These are custom-made packages designed and developed to meet your specific packaging needs.
When developing these industrial containers, the engineer aims to ensure maximum product protection at the lowest possible cost. Engineered packages are especially vital for manufacturers that deal in heavy merchandise or goods with specific shapes and unique shipping requirements.
Final Words
Industrial packages are containers designed for securely transporting products to be used in the next step of the manufacturing process. When choosing suitable carriers for your goods, choose ones that'd ensure the safety of your merchandise during transit and the environments where the products will be stored. Other factors to consider are your budget and the packages' environmental friendliness. One of the surest ways to achieve packaging that ticks all the boxes is by using engineered packaging solutions that are customized specifically for the type of goods you deal in.