When your OTT entertainment doesn't get complete without the Netflix app, it's time to explore its entire library in your internet & device dependency-free offline streaming with the steps of how to download Netflix movies on multiple devices.
Introduction
When you are in the middle of your favorite Netflix series or movie and have to catch up on a flight or run for work, Netflix allows you to save the title on your PC or mobile device for later watching.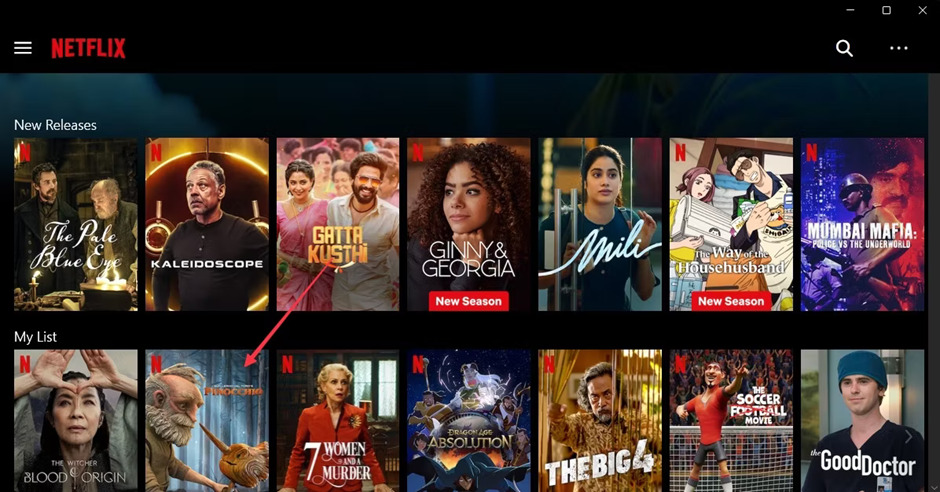 Otherwise, if you are planning a vacation in a different country where you will have limited internet support, before reaching there, save the entire Netflix library for offline watching by following step-by-step assistance on how to download Netflix movies on different devices. So, let's see the 3 most convenient methods to save Netflix content offline.
How to Download Netflix Movies For Later Offline Watching?
Method 1: How to Download Netflix Movies on a Computer Using the Netflix App
Step 1: Get the Netflix app on your Windows PC from the Microsoft Store. After successfully launching the app, you should log into your subscribed Netflix account.
Step 2: Now, it's time to choose the Netflix title you wish to download and click the "Download" option below the titles.
Step 3: Here, you have to keep one thing in mind: all Netflix content is not available for download. Therefore, you should head to the "Hamburger" menu at the top left corner of the page to check whether your selected title is available for download.
Step 4: Select the "Available for Download" option while scrolling below. Start browsing the "Available for Download" list to find your selected content.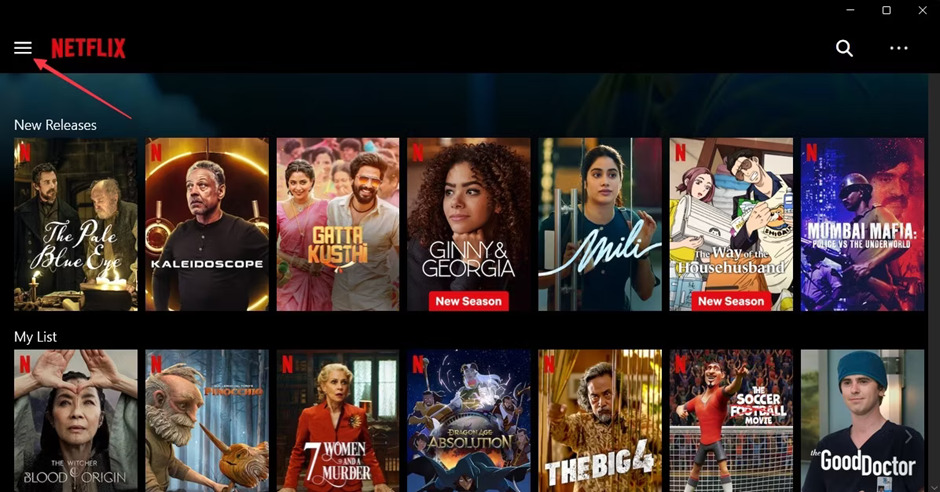 Step 5: Once your download is complete, to check your download, you have to move to the "Hamburger Menu"> "My Downloads." And you are ready to enjoy your Netflix downloads.
Method 2: How to Download Netflix Movies on Android & iPhone Using Netflix Official App
Step 1: Before downloading your desired Netflix titles on your Android or iPhone using the Netflix app, make sure that you have subscribed to the adequate ads-free subscription plan.
Step 2: After signing into your Netflix account, open the app on your mobile devices and opt for the titles you want to save offline. You can use the "search option" at the top right corner to quickly locate your desired movies or other content.
Step 3: Once you click on your selected title, you will see the "Download" button under the title. Click on it to initiate the downloading process.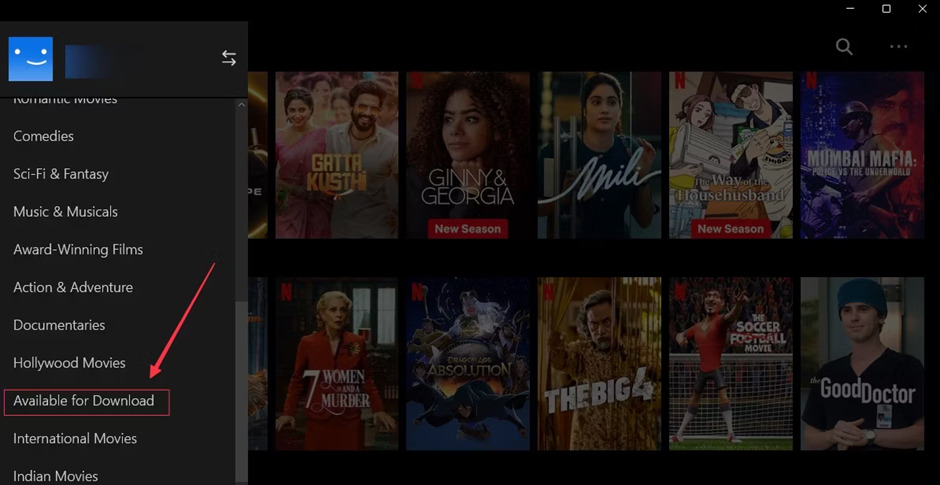 Step 4: To view your download, move to the "Download button" in the below right corner and get your downloads for offline watch.
Is There Any Limitation in Netflix's In-App Downloading Feature?
Netflix's offline streaming facility makes your Netflix streaming experience one step ahead with flexibility and customization. However, several limitations in this function prevent you from getting complete satisfaction in offline streaming. But don't worry; you can easily overcome these limitations using the smart downloading option of StreamFab Netflix Downloader. Before eliminating these challenges, let's see what they are.
● Content can't be downloaded on Mac
● Can't download from an ad-supported plan
● Downloads are not permanent & they expire after a certain time
● You have to finish offline streaming within the fixed time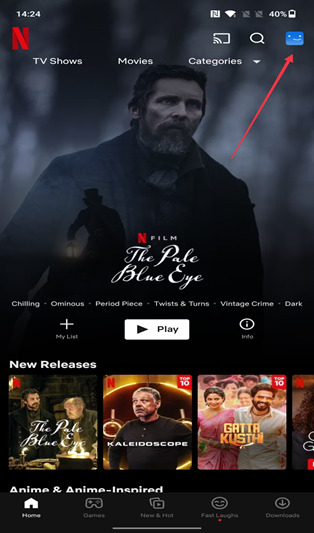 ● Downloads are not sharable to multiple devices
● There is limited device accessibility depending on your subscription plan
● Regionally restricted content can't be downloaded
Method 3: How to Download Netflix Movies on Windows/Mac Using StreamFab Netflix Downloader
With StreamFab Netflix Downloader, you can easily download Netflix titles on your Mac or Windows system without any advertisement. This Netflix video downloader lets you save Netflix titles from any ad-supported or ads-free subscription plan. This tool will give you permanent, unlimited downloads with utmost customization.
Features
● Get regional restriction free & ads-free downloads
● Enjoy 1080p + HDR10 Dolby Vision with EAC3 5.1/AAC2.0 audio quality
● No device restriction & share download to any device with MP4/MKV format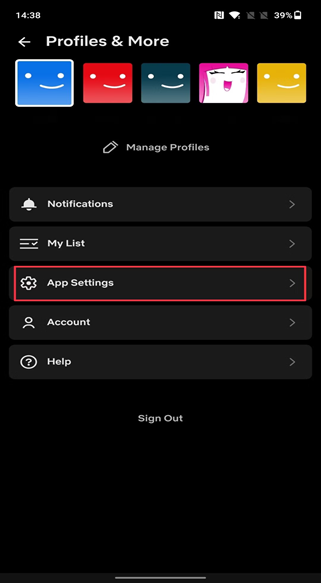 ● Customize device storage with H.264/H.265 codec selection option
● Save subtitles depending on your choice
● Explore Auto-downloading for upcoming episodes
● Simultaneous downloads of several videos with batch downloading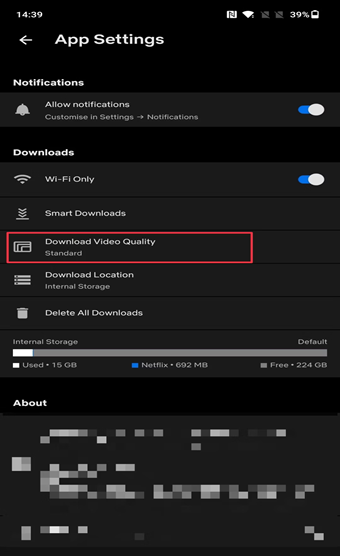 Follow the instructions below to learn how to download Netflix movies on your laptop with StreamFab Netflix Downloader easily:
Step 1: After starting with the StreamFab program on your Mac//Windows system, move to the left side panel to pick the "VIP Service" option.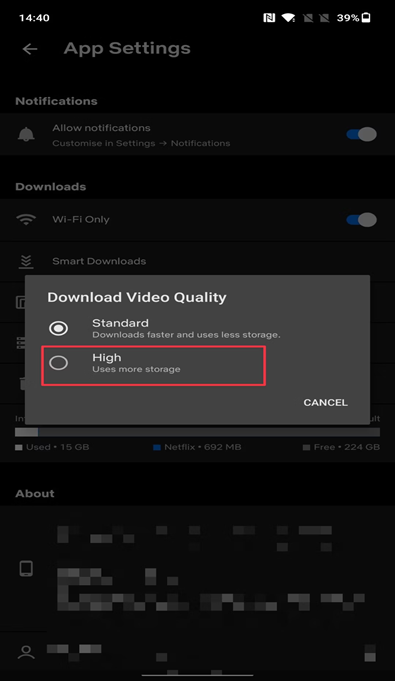 Step 2: While scrolling through the right-side website list, pick the Netflix website and log into your subscribed account.
Step 3: Select the Netflix title you would like to save for later offline streaming, and using the built-in browsing option, this tool will analyze the video automatically.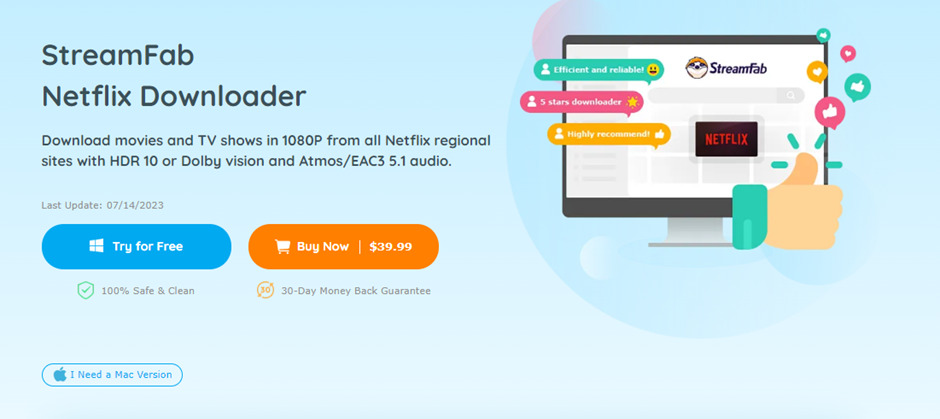 Step 4: Once you get the video on the screen, you must play it. Next, start customizing the output profile with quality, format, language, etc.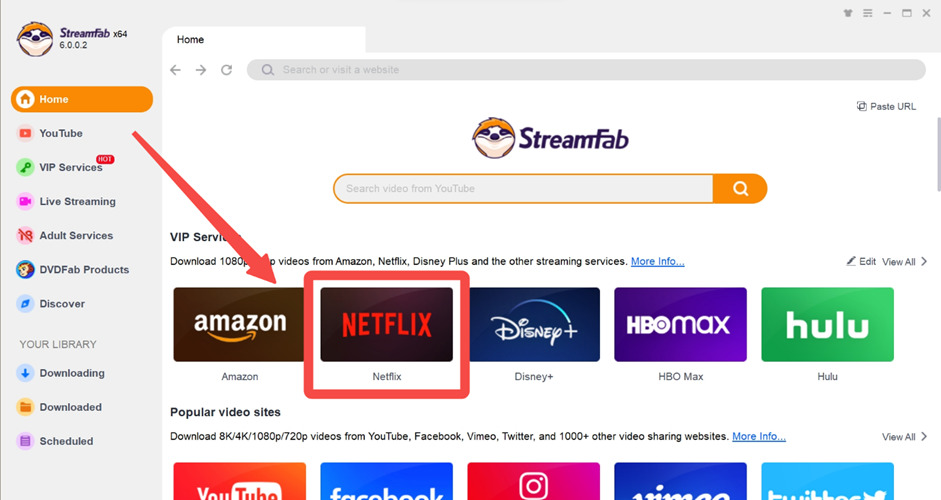 Step 5: Afterward, opt for the "Download now" option to finish the Netflix movies or other content downloading process. Alternatively, for a later saving option, you can keep the video in the "Download queue" option.
Conclusion
When you don't want to depend on your internet to access your favorite Netflix titles and enjoy them without any restriction or buffering, you must use any method to download Netflix movies on your desired devices.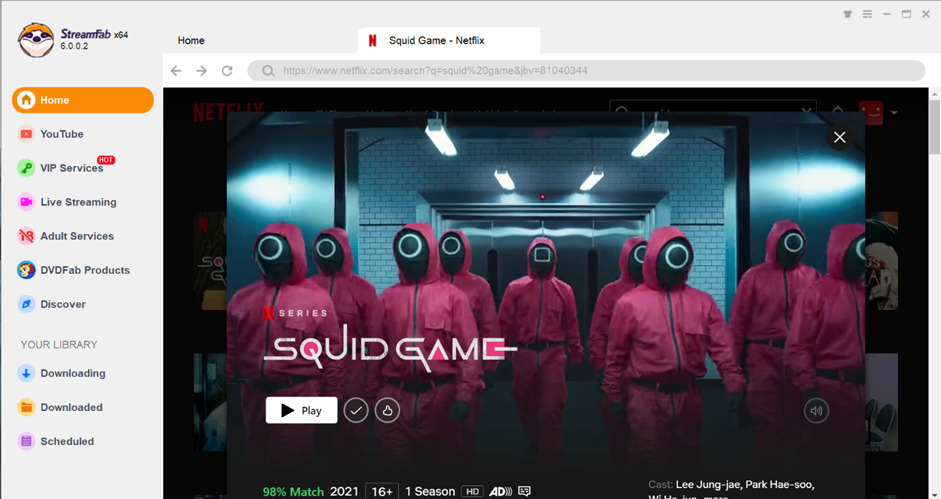 However, suppose you want to explore Netflix's limitation or restriction-free downloading experience.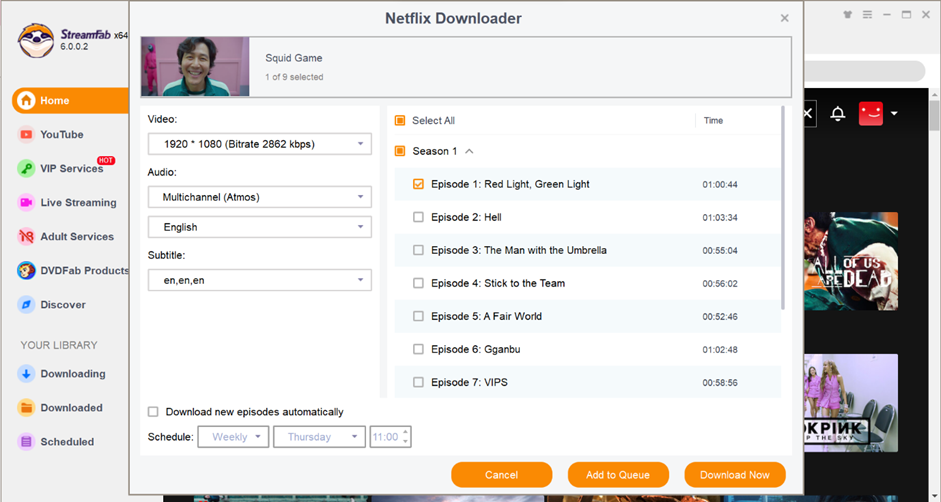 In that case, you must try the most advanced downloading functions of StreamFab Netflix downloader for your ultimate Netflix offline streaming experience.