If you are looking to find the best mobile for gaming, then you will probably already know that you need to find one that is actually suited to providing you with the ultimate experience possible.
Now, whilst any of the latest phones to have been released will provide players with the ability to enjoy a successful experience playing the online casino games that are available at the top online casino in the UK, those that wish to play specifically-built video games will need something that is actually adept at providing players to accomplish that aim.
Therefore, it is not a surprise that gamers will want to look for a device that will provide them with a big screen that has a high resolution, as well as coming with a high refresh rate and a ton of power, as well as a ton of juice in regards to the battery life.
With these factors in mind, here are just some of the best gaming phones currently available on the market in 2021:
Asus ROG Phone 5
Perhaps one of the best available on the market, the Asus ROG Phone 5 is one that is strongly and highly recommended by gamers everywhere. Although many would have deemed it impossible, it is better than the Asus ROG Phone 3, as well.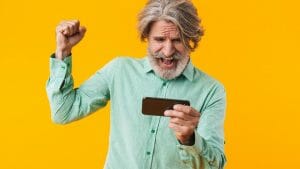 The device uses a Snapdragon 888 chipset that is paired with up to 16GB of RAM, thus giving it the power needed to run a game seamlessly. Additionally, the screen has a refresh rate of 144HZ, whilst the big screen that is backed up by dual front-facing speakers has a touch sampling rate of 300HZ.
Moreover, it comes with a huge 6,000mAh battery, meaning players can play for longer, whilst 65W charging means the game can be picked up again rather quickly when the device does run out of power.
Lenovo's Legion Phone Duel
The Legion Phone Duel is the first gaming phone to have been created by Lenovo, and it is a quality device.
The phone has fast charging via its support of 90W of power, whilst the pop-up camera means the gameplay will not be interrupted when used. A top processor has been used, whilst the software has been optimized for the game to be played in landscape mode.
Nubia Red Magic 5G
The world's first 144Hz smartphone screen has been provided on the Nubia Red Magic 5G device, which makes it ideal for gaming.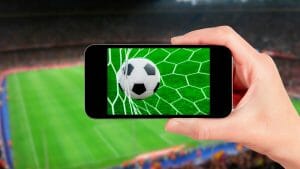 Additionally, it provides players with a number of built-in features that can enhance the overall gameplay experience, as well. These include shoulder triggers that provide increased control, a dedicated 'Game Space' that allows for a customized experience, whilst a '4D Shock' feature has been provided to add vibrations.
Furthermore, the device has a fan and a liquid cooling system that helps to keep the device as cool as possible and reduce the possibility of it overheating, which would then have an impact on the game being played. Lastly, the fact that it supports 5G will come as a bonus to many.