Outsourcing a software development company can be a real game changer for companies looking to breathe life into their vision. It is why all-sized businesses, from fast-growing startups to huge enterprises and even members of the Fortune 500, are increasingly considering outsourcing their software development projects to a trusted vendor.
With no signs of slowing down, global outsourcing revenue is projected to reach $460.10 billion by the end of 2023, growing at a CAGR of 11.07% from 2023-2028, resulting in a market volume of $777.70 billion by 2028.
So, whether you are an established enterprise with a brilliant idea of expansion or an emerging startup looking to set your digital footprint, outsourcing software development companies can help you gain ground in your vision. By leveraging the expertise and resources of an outsourced firm, organizations can focus on their core competencies, reduce costs, and access a global talent pool, along with many other benefits (more details later).
However, finding the right and reliable software companies that can best fit your requirements is not an easy chore. It requires a deep understanding of the process from start to finish. To help you find your trusted tech partner, here is a step-by-step guide that will take you to the right software development firm for your needs. But before we move ahead, let's first know the best benefits of outsourcing software development services.
Benefits of Outsourcing Software Development Services
In today's ever-evolving digital landscape, outsourcing software development companies not only ensures the high performance and efficiency of your custom product but also helps you save time and money in the long run. According to Statista, software development is one of the most common practices of IT outsourcing.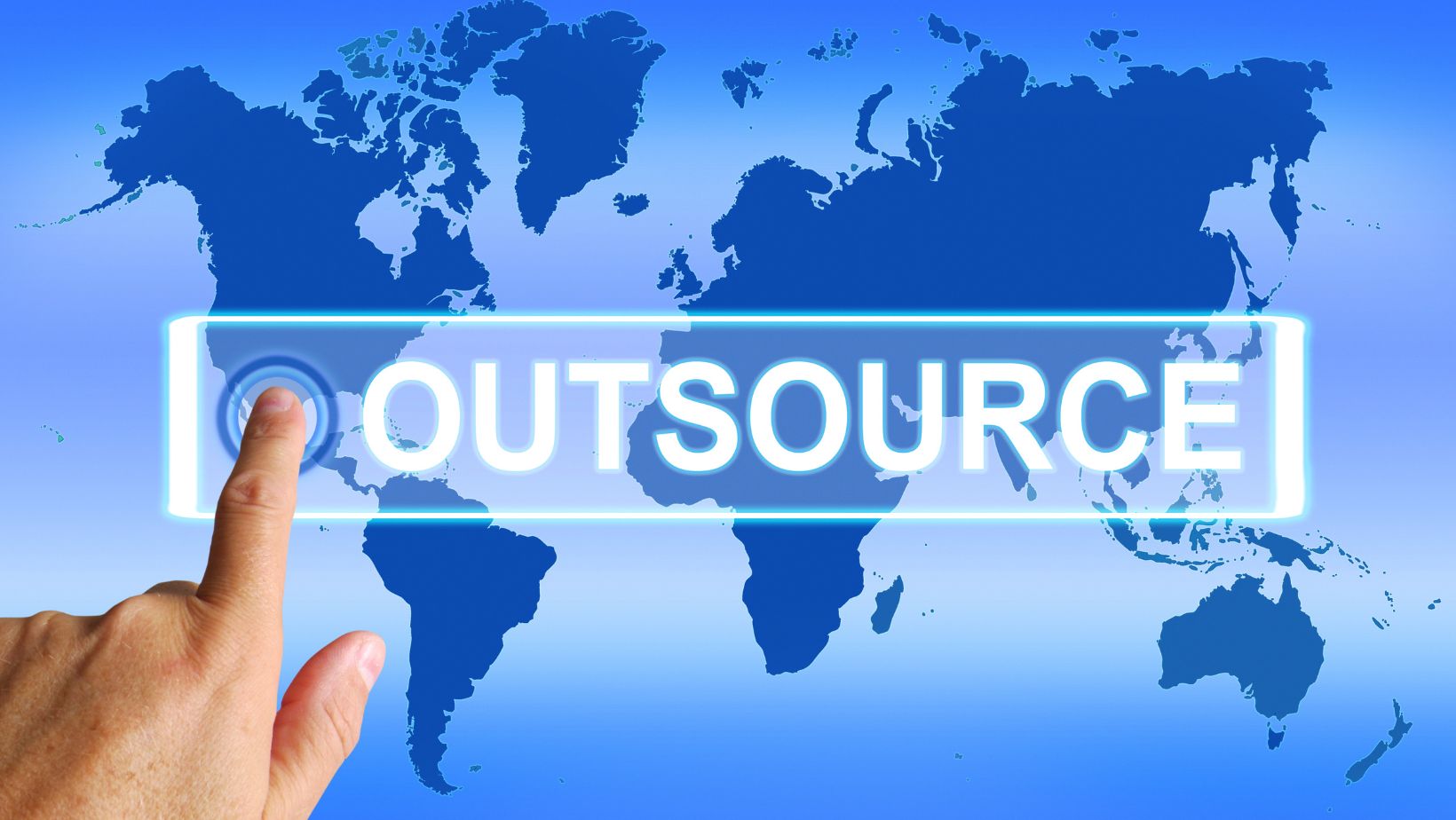 Here are some of the many benefits of outsourcing software development services.
Outsourcing can be more cost-effective than hiring and maintaining an in-house team.
Reputable outsourcing companies have experience managing risks and challenges that may arise during software development. It will help protect your investment.
Outsourcing allows you to tap into a vast pool of global talent, enabling you to work with the best talent in the field and leverage their expertise.
External teams are often dedicated to your project, bringing their experience and efficiency to the table, which can lead to quicker development cycles and faster time to market.
By outsourcing non-core functions of software development, businesses can concentrate on their core competencies and boost their overall productivity.
A reputed development company is often equipped with the latest tools and technologies, enabling you to benefit from state-of-the-art solutions without requiring you to invest in new software or equipment.
5 Strategic Steps to Outsource the Leading Software Development Company
In this segment, we will guide you through the step-by-step process of outsourcing the best software development services for your project. So, without further ado, let's dive in:
Define Your Goals
The first and foremost step in outsourcing software development is to have a clear understanding of your project's requirements. Therefore, before approaching a development firm, you must create a comprehensive project brief and define your goal. This should include:
Detailed functional and technical specifications
Preferred technologies and platforms
Project timeline and milestones
Budget constraints
A well-defined goal is essential for conveying your vision to potential development partners.
Research for Software Development Companies
Once you have a clear understanding of your project requirements and set a vision, it is time to start your research for the best software development companies worldwide. When researching for your IT partner, check the below components:
Expertise and experience
Reviews, ratings, and feedback
Portfolio and case studies
Mode of communication
Knowledge of tech stack
Flexibility and adaptability
Compliance certifications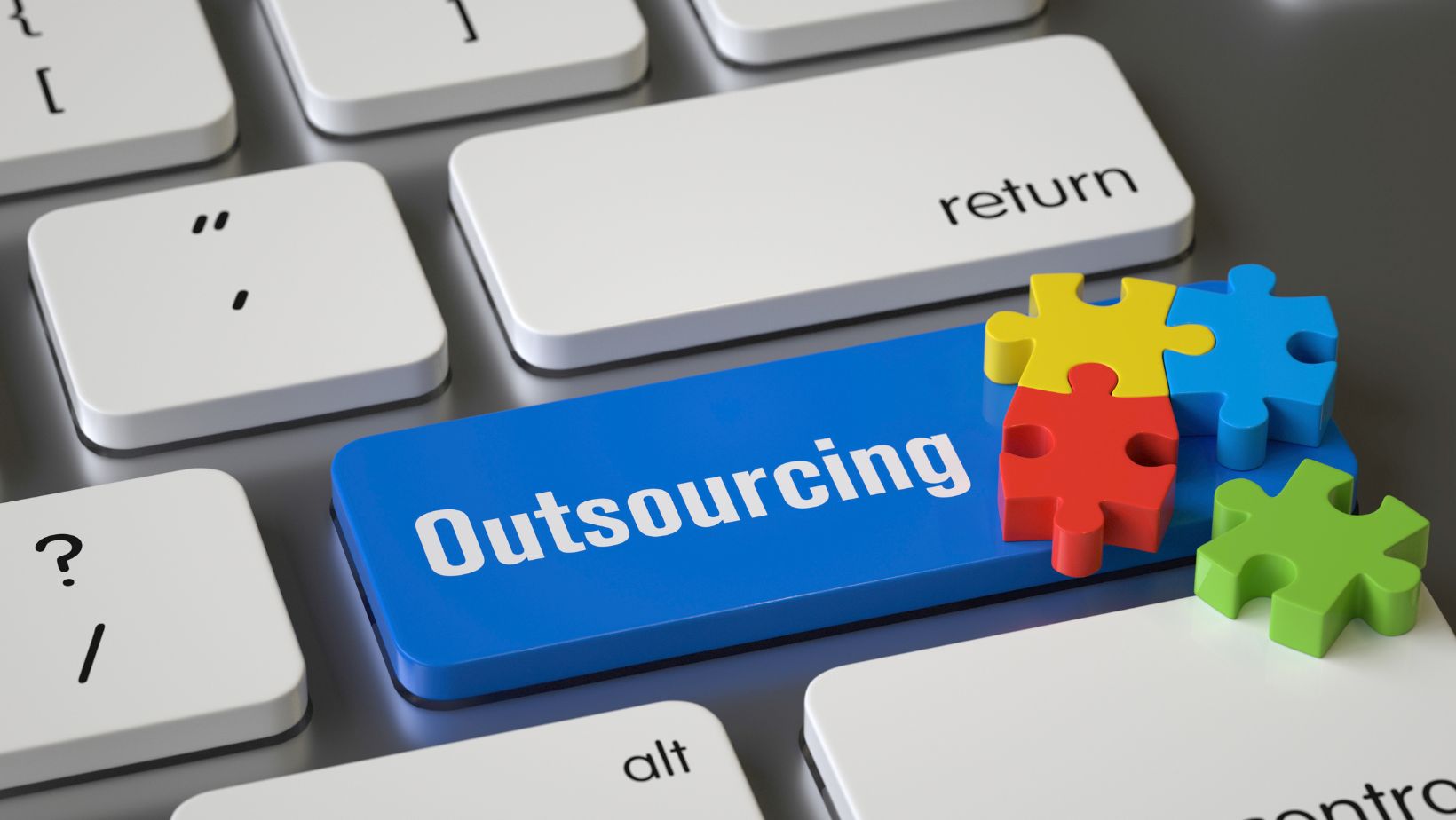 Conduct online research based on these essential elements, and narrow down your list to a few companies that align with your project's needs.
Interview the Potential Partners
The next step is interviewing the shortlisted companies to evaluate their competence in handling your project. While conducting the one-on-one meeting with the software development companies, make sure to ask them the following questions to assess their skills and commitment to transforming your project into life.
Have you delivered a project similar to mine in terms of industry and technology?
Can you provide the references of your past clients?
Do you have a portfolio of your past projects?
What kinds of companies do you typically work with?
What types of services do you offer?
What is your communication and support model?
Do you provide post-launch support and maintenance service?
If your chosen service provider replies satisfactorily to these questions, it is a green signal, indicating the credibility and competence of the outsourcing service provider. You can sign the contract with your interviewed candidate and embark on your software development project.
Check Referrals and References
Before making a final move, talk to their previous clients (you got past client references during the interview session) and see if they refer them or not. This step helps you comprehend the satisfaction rates of other businesses that have worked with the software development company you are considering partnering with. Ask about their experience with the project, communication, and any challenges they faced.
Discuss Budget and Sign Contracts
Once you have found your ideal software development firm, the next important step is to discuss your budget and sign the contract. Make sure all costs are transparent and well-documented in the agreement. You can consider the following elements while signing the contract:
Pricing and payment terms
Intellectual property rights
Compensation for damages
Legal agreements
Timeline and deliverables
Termination of collaboration
The contract is a legally binding document between you and the outsourced firm that establishes the terms and conditions of the partnership. It helps both parties avoid risks while achieving the expected outcome on time.
Final Thoughts
By following these steps, you can find a trusted software development company to kick off your project and achieve your goals. With the right partner by your side, you can turn your software development project into a resounding success.