Are you having trouble getting the help that you need from Verizon Wireless customer service? Don't worry, getting the best out of their customer support is easier than you think! In this article, you'll learn practical tips for ensuring that your experience with Verizon Wireless customer service is as smooth and helpful as possible.
Verizon Prepaid Customer Service
With Verizon Wireless, customers can find a variety of prepaid phones and plans. Whether you already have service with Verizon or are looking to switch to the provider, you can contact their customer service representatives for assistance in selecting a plan and addressing any other billing, coverage or service-related needs. For prepaid phone plans, customers can reach out to their Customer Service team in one of several ways. Availability varies by region and the specific settings that Verizon has enabled for your account:
-Phone: If your region is set up to accept incoming calls from prepaid cellphone users, you may call from an active smartphone line and use their automated phone system for customer support.
-SMS/Text Messages: Text messages can be sent using an existing Apple Messages account or other texting app directly from your active cellphone line on file with Verizon Wireless.
-Social Media: Follow their Twitter handle @VerizonSupport for general support inquiries and direct message them through Twitter or Facebook Messenger – just make sure that you are texting from an existing active number on file.
-Chat Support: You may chat live with a customer service representative while logged into your Verizon Wireless MyAccount page – just follow the prompts within the chat window and provide details about why you're contacting them.
-Web Form/FAQs: You'll be able to access comprehensive answers as well as fill out forms with additional information in order to resolve more complex queries online via FAQs found on the main website at verizonwireless.com under Support & Customize Your Device sections.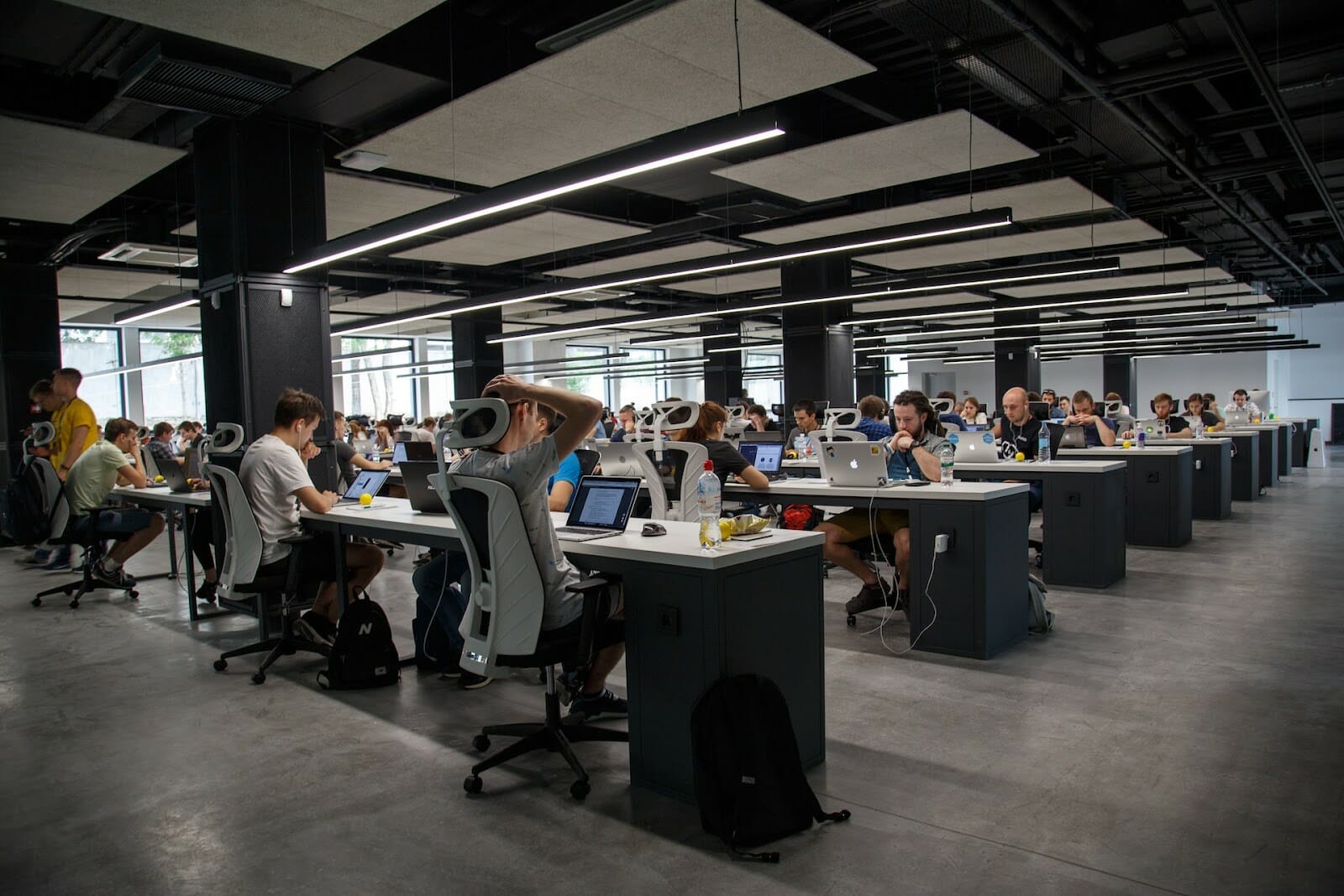 Verizon Fios Customer Service Number
In-home customer service from Verizon Fios is available at both 1-800-VERIZON (1-800-837-4966) and 611 from your Verizon phone. You can also contact customer service from the My Verizon app, or using the Live Chat option on their website.
If you're considering a new package or plan, be sure to check out the generous discounts and promotions currently available with Verizon Fios services. You can find detailed information about all of the current offers, including ways to save money on bundles and perks such as free streaming services.
The customer service team at Verizon Fios will help you choose a package that fits your needs as well as your budget. They're also available for help with choosing compatible devices, setting up a payment plan, cancelling services and more.
Verizon also offers support options via their Twitter (@verizon) and Facebook (@verizonfios) accounts; they reply to inquiries within 24 hours but usually faster, so these are great options if you need assistance but require an immediate response.
For issues that require more attention or research it's generally best to contact an agent either online through chat or by calling one of the numbers above; if calling is not feasible there is also a snail mail address (see website for details).
With Verizon Wireless, customers can find a variety of prepaid phones and plans. Whether you already have service with Verizon or are looking to switch to the provider, you can contact their customer service representatives for assistance in selecting a plan and addressing any other billing, coverage or service-related needs.
Spam Text Messages Verizon
Verizon Wireless takes customer service seriously. One issue that some customers encounter is spam text messages sent by third parties or by individuals looking to harass them. While Verizon Wireless can help identify spammers, getting rid of each one can be difficult and time-consuming, as many spam messages originate outside of the United States.
To protect yourself from receiving unwanted texts and prevent further incoming nuisance messages, here are a few steps you should take:
Find out which number has been sending you the texts. You can call customer service to determine who owns the number or search online for information regarding the number's owner.
If a person is found to be the sender, contact them directly and ask them not to send you any more texts. If that does not help, report them to Verizon Wireless.
If the source of the text is an automated third party account, try blocking it on your phone's messaging app. Verizon may also be able to block it on their end as well if requested; they will work with you until all spammers have been identified and blocked.
Lastly, forward suspicious texts you receive directly to [email protected] with full information on who sent it (number and name) plus a description of what it said so that they can investigate further if needed. This ensures that previous offenders are put on their blacklist so that no similar messages will be received in future engagements with Verizon Wireless customer service.
Verizon Wireless Customer Service Phone Number
Verizon Wireless Customer Service is available 24 hours a day, 7 days a week. Reach out to them through their 1-800-922-0204 phone number. You can also reach out to them via chat or email on their website (www.verizonwireless.com) by signing into your My Verizon account.
You can take advantage of the My Verizon app to manage your service and get help when you need it – wherever and whenever you like. With the app, you can find store locations, buy accessories, pay and manage your bills with your fingertip, view detailed usage statistics and utilize troubleshooting tools when needed. You'll also be able to review tutorial videos that demonstrate how to use all of the features on your device, so you can make sure you're making the most of all that Verizon has to offer!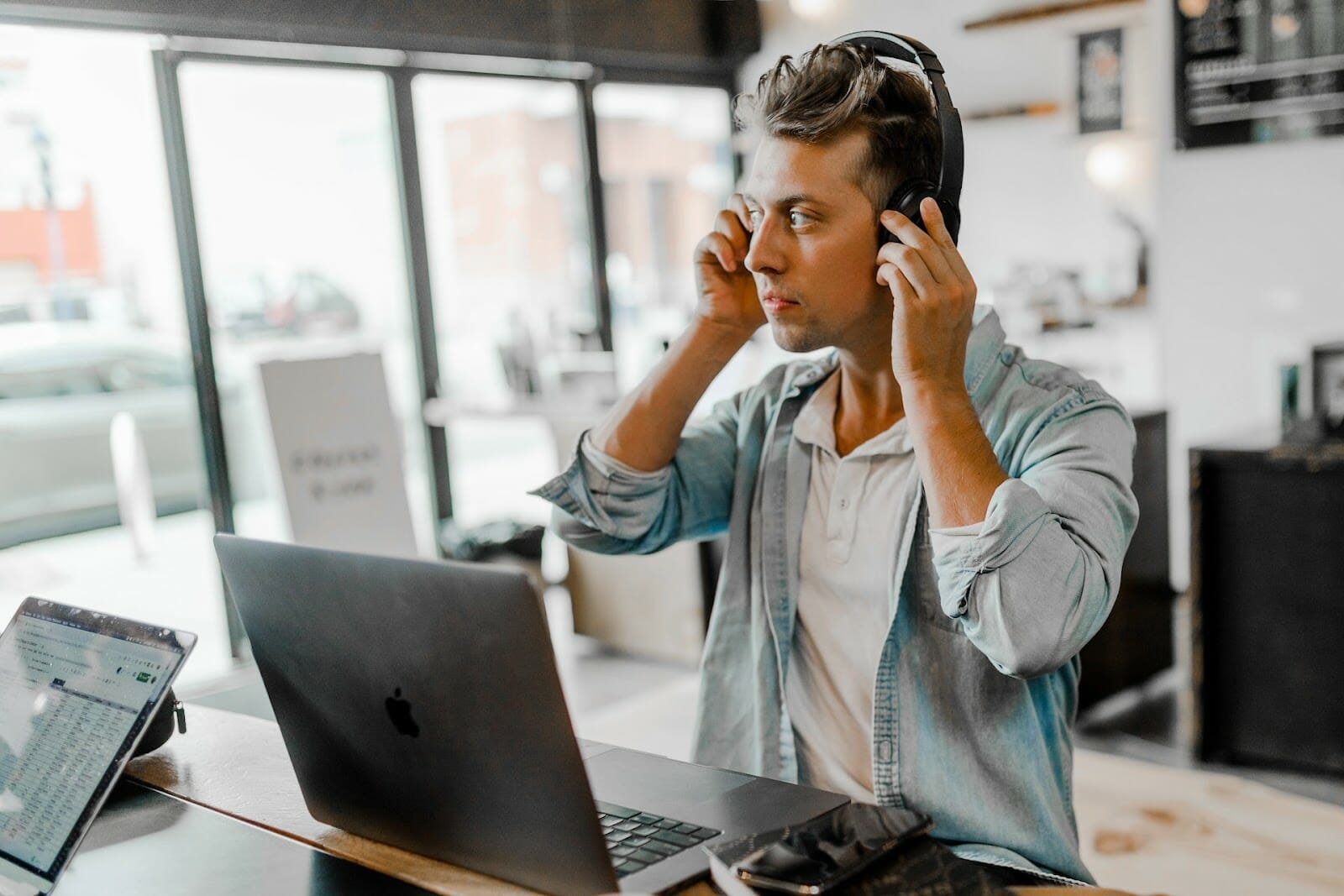 Verizon Wireless Bill Pay
Verizon Wireless customers have a variety of options for paying their bills. Depending on your specific needs, you may choose to pay your Verizon Wireless bill in full or set up a monthly payment plan.
If you'd prefer to use the traditional method of paying by mail, you can mail your payment to the address listed on your statement or use their automated system by calling 1-800-922-0204. You can either speak directly with a customer service representative and provide your payment information over the phone, or enter it using their touch tone menu selections. All payments made via automated system will be reflected on your bill by midnight (Eastern Time) on the date it is received, as long as they are received before 6 pm (Eastern Time).
You can also pay online at My Verizon. With this option you can review current statements, manage account settings, and add additional services all while taking care of bills quickly and conveniently. Online payments will typically be credited between one and three days after they are made depending on when the payment is sent. All online payments must be made before 11:59 pm (Eastern Time) in order to reflect that day's date of payment.
Finally, payment can be made through an electronic fund transfer from a bank account or debit card through Verizon's EFT/bill pay system. Payments are deducted directly from an existing checking or savings account each month without having to manually enter any information each time. This also allows customers to have greater control of their purchase history and prevent late fees if they forget to make a payment due date has already passed. Payments by EFT usually take up two five business days for processing before they appear as paid on customer accounts so plan accordingly if setting this up as your preferred method of payment!
Verizon One Time Payment
Verizon's one-time payment option is a great way to get the most out of Verizon customer service without having to set up a recurring bill. With this option, you can pay for your current balance or any desired amount with a credit card or debit card without having to go through a long-term payment plan. Even better, the payment will be applied right away and you can use your device immediately. There are many advantages to using one-time payments over traditional contracts and billing cycles.
One advantage is that it makes handling your monthly usage more predictable and less dependent on varying monthly billing cycles or contracts. You can also avoid overdrawing from your checking account and running up interest on late payments. For businesses, this option helps tremendously in tracking expenses as it allows for easier reporting due to consistent usage with no membership cancellation fees or other unexpected costs. Additionally, there are no commitment fees associated with one-time payments, making it easier for customers who don't want to be tied down to long-term plans or obligations with their wireless provider.
When setting up the payment method on My Verizon, customers have various options such as signing up automatically for recurring payments each month at regular intervals without needing any additional actions on the user's end. Customers can also choose when they want the payment taken out each month as well as what type of payment they would prefer by selecting either credit/debit cards (eCheck) or PayPal transactions. All of these options make it much simpler when trying to manage multiple accounts with different billing cycles related to their service plans while using the convenience of automatic payments when necessary.
Verizon Landline Customer Service
Verizon landline customers are provided with access to a range of customer service options, depending on their individual needs. For most customers, the company offers a 24/7 automated customer service system online and over the phone. This automated system can be used to check current account information, pay bills, and find answers to commonly asked questions.
For more complex inquiries or problems that require personal assistance, Verizon offers several other customer service options. For clients outside the U.S., there is a dedicated International Customer Service line which is accessible 24/7. Additionally, business customers can access specific service centers that provide detailed information on telephone-based customer support programs such as voicemail systems and mobility solutions.
All customers also have access to Verizon's website which provides an extensive library of resources for troubleshooting common landlines issues as well as installation guides, FAQs, and product specifications for different devices and services offered by the company. Customers can either view these articles online or download them in PDF format. Additionally, they can request paper copies of product manuals by mail if needed.
Pay Verizon Bill by Phone
If you need to make a payment on your Verizon Wireless bill, you can do so easily by phone. Dial *611 from your mobile device, or 1(800) 922-0204 from any other line in order to connect with a customer service representative who can help you set up a payment plan and process your payment quickly. To speed up your call, ensure that you have your account number and payment method Ready before dialing. To save time, consider using the automated voice service when you call to pay by phone.
You can pay using either credit card or debit card; the fees may vary depending on the type of card used. You will also typically be charged a convenience fee for making your payment by phone. However, payments made by phone offer the advantage of being processed quickly, meaning that if it is after-hours, weekend or holiday when you're calling, it will still count as having been received on time for late fees purposes. Additionally, if there are any problems with processing your payment online via Verizon Wireless website, paying over the phone is often an easy way to resolve them.
Verizon Wireless customers have a variety of options for paying their bills. Depending on your specific needs, you may choose to pay your Verizon Wireless bill in full or set up a monthly payment plan.
Verizon Fios Bill Pay
Verizon Fios provides customers with a convenient way to pay their bill each month. Through the use of an online app and website, customers may easily access their bill and utilize the automated payment option. There is no need to write a check, mail it, or remember to visit the bank every month.
When it comes to paying your Verizon Fios bill, there are a few options available depending on your particular needs. To make a payment online require an account login and password that can be found in your monthly billing statement or by calling Verizon customer service directly. You will then be able to select the method of payment (credit card, debit card, electronic check) and complete the transaction in just a few simple steps. It's also possible to set up automatic payments so you don't ever have to worry about forgetting or missing a payment.
If you are having difficulty making your payment or understanding any information from your monthly billing statement, Verizon customer service is also helpful in these areas as well. By dialing *611 from your home phone or 1-800-VERIZON from another line you can receive assistance from one of their highly trained customer service agents who will answer any questions that you may have and help you understand how best to approach paying your bill each month.
Pay Verizon Bill Online
Verizon Wireless customers have the convenience of managing their accounts and billing information online. By signing up for the My Verizon service, customers will be able to view and pay their bills, view usage information for their devices, shop for new devices or plans, or compare existing plans. Here are a few steps to take in order to ensure you are getting the most out of your Verizon Wireless customer service experience:
-Sign up for My Verizon: Sign up for your own personalized My Verizon account in just a few simple steps. This will give you easy access to all of your account details, including payments due and outstanding balances.
-Check out deals and plans: Check out current promotional offers and compare different wireless service plans that fit your needs best.
-Manage payments: Make one-time payments quickly and securely online with a credit/debit card or bank account; activate AutoPay to set up recurrings payments so you never miss a payment again!
-Set usage alerts: Set alerts on data usage, voice minutes used, text messages sent/received etc., track upgrades & plan changes history, update address/phone number etc.
-Reach customer service: Receive help with an online chat support representative as well as various contact protocols (e-mail, phone call etc.).
Pay Verizon Bill Without Logging in
Verizon Wireless makes it easy for customers to pay their bills without logging in to their account. There are several methods of payment that do not require an online account. Customers can pay via the automated phone system, at participating retail locations, through a CheckFreePay agent or by mailing a check directly to Verizon Wireless.
The automated phone payment system is accessible 24/7 and allows customers to use either a debit or credit card (Visa, MasterCard and American Express) to make payments. Customers just need to have their mobile phone number handy when calling in their payment information.
For those who prefer a face-to-face interaction, paying bills at select retail stores reduces long wait times and offers an immediate confirmation number for your payment. Verizon Wireless has partnered with a large network of convenience stores, bank branches and third-party financial service centers across the United States as participating retailers. These locations may provide additional services like prepaid cards or device protection plans so it's important to check before making a payment at each one. Additionally, customers can find CheckFreePay agents that accept cash payments on the CheckFreePay website.
Finally, if none of the above methods suit the customer's needs, then they can mail in their payments using cashier's checks or money orders made payable to Verizon Wireless Customer Service Center and sent directly to them: Payers need only include their phone number on the check/money order along with any applicable coupons or credits they may be deducting from payments due. There is no fee associated with this method of payment but Note that standard processing times apply which could take up to 10 days from when the envelope was postmarked until it is reflected on the statement balance due total.
Verizon Bill Pay Login
When logging into Verizon Wireless to check your billing statement and pay your bill, you will need to provide information about your Verizon Phone Number. Additionally, you will need to provide certain other pieces of information for security purposes such as personal security questions or a PIN. After these steps are taken, your account will be accessed and you can manage the payment for your bill.
If you've forgotten the login information for your Verizon Wireless account, you can contact customer service at 1-800-922-0204. They can assist with resetting logins, adding extra lines to an existing plan, resolving billing disputes and more. For additional information or help troubleshooting issues with billing or connecting service, use the self-service option on the website or app (Verizon My Fios). This includes FAQs and troubleshooting sections that are kept up to date with any changes in services or features that could affect you. As always, technical support is available 24/7 by calling customer service at 1-800-922-0204 if additional assistance is needed.
Verizon Wireless Pay My Bill
Verizon Wireless Pay My Bill allows customers to easily pay their monthly bill via phone, computer or tablet. Customers can use the automatic payment system to pay bills quickly and securely from a debit card, credit card or bank account.
To make a payment with the Verizon Wireless Pay My Bill system:
Log in to your Verizon home page using your user ID and password.
Once your account is accessed, select 'Pay My Bill' under 'My Billing' on the left side of the screen
A new window will open where you can enter desired payment information
Choose whether you would like to make a one time payment or enroll in an automatic payment plan
Confirm payment date and amount, then hit enter
You will receive confirmation that your payment has been registered
In addition to making payments online, customers may also make payments via phone by dialing *611 from their cellular device or 1 (800) 922-0204 from any other phone. The automated voice recognition technology will guide you through setup if this is your first time calling, then provide instructions for paying your bill on future calls. Once completed, you will be sent an email confirming that payment has been received.
Change Verizon Phone Number
If you've been a Verizon customer for some time and want to change your phone number, you can do so without having to start a new account. To change your Verizon phone number, first dial *611 from your Verizon Wireless handset and select "Contact Us" from the main menu. Pooling customer service representatives will help provide you with further instruction on how to get started with the phone number change process.
The customer service representative will be able provide detailed instructions on how to select a new number of your preference and let you know if it is available. Once that is confirmed, they will then generate a brief authorization code that serves as proof-of-purchase in case of any discrepancies during the activation process. It is important that this code be noted down or remembered as it need to be provided when activating the new phone number with the device but don't worry – Verizon technical support will help you out in case something goes wrong!
Verizon also offers services such as MyVerizon where customers can manage their settings online via the website or app. MyVerizon allows customers to view their account information, make changes to their mobile plan, view call logs, manage messages and pay bills from anywhere at any time. Signing up for MyVerizon will also entitle customers to exclusive daily discounts on accessories or add-ons for better experience with their service.
In conclusion, changing your Verizon smartphone's phone number does not have to be much of hassle; follow these simple steps for smooth transition.
Pay My Verizon Bill by Phone
Verizon Wireless customers can make payments on their wireless bill, order accessories or ask customer service questions by calling the Customer Service number. When you call into Verizon Wireless customer service, an automated system will ask you a series of questions to help you find the right assistance. If a customer has a My Verizon account, they can link it to their phone number in order to confirm their identity and quickly access information about their account.
In order to use the automated system to pay for your wireless bill, customers must have either the credit/debit card associated with the Verizon Wireless bill, or have their bank account number ready. Customers should also have confirmation of payment from wireless retailers if payment has already been made on the current balance. After choosing to pay your bill via this process, customers will be asked how much they would like to pay and then given options for how payment should be applied (including total payment with remainder carried forward).
Once all of the necessary information is provided and approved by Verzion customer service representatives on the phone, an official email and text message will be sent confirming receipt of payment.