The female mullet has become a very popular hairstyle in the past few years. Once you have made a decision on getting your hair cut, the next confusing decision is usually what haircut will be perfect for you. A mullet is one of the cuts you can try, especially if you want to stay in trend.
The mullets are currently making a great comeback meaning that most people will find this haircut attractive. Celebrities are trying out this haircut with some slight improvement hence its increase in popularity. A mullet combined with a shaggy texture will fit anyone perfectly. Check out these tips on how to cut a female mullet if you want to try this trendy cut.
Embrace Pinch Cutting
This hair-cutting technique may be mistaken for slide-cutting. It involves working from somewhere in the middle of the mullet shaft all the way to the ends. The motion used is for the purpose of creating a smooth transition from the short hair at the front to the long hair on the back. The cutting technique also helps achieve the required volume of hair for a cute female mullet.
In addition, the motion halfway close to the shears is also perfect for creating the blunt ends required for a mullet. The technique also helps come up with a soft framing of the face that compliments your haircut. It is important to pay attention to the technique used in cutting because it impacts how the mullet turns out.
Compliment the Mullet With Color
The edgy cut looks perfect and has an outstanding fashion when combined with a cool and bold color. However, this step is not a basic requirement; there is no harm in trying to get a little bold look by coordinating your mullet with a bright color. Choose your favorite bright color, such as tones of pink or peach, and get an experienced hair stylist to put it on your hair. Getting a mullet cut is cool, but adding color to your hair makes you more outstanding.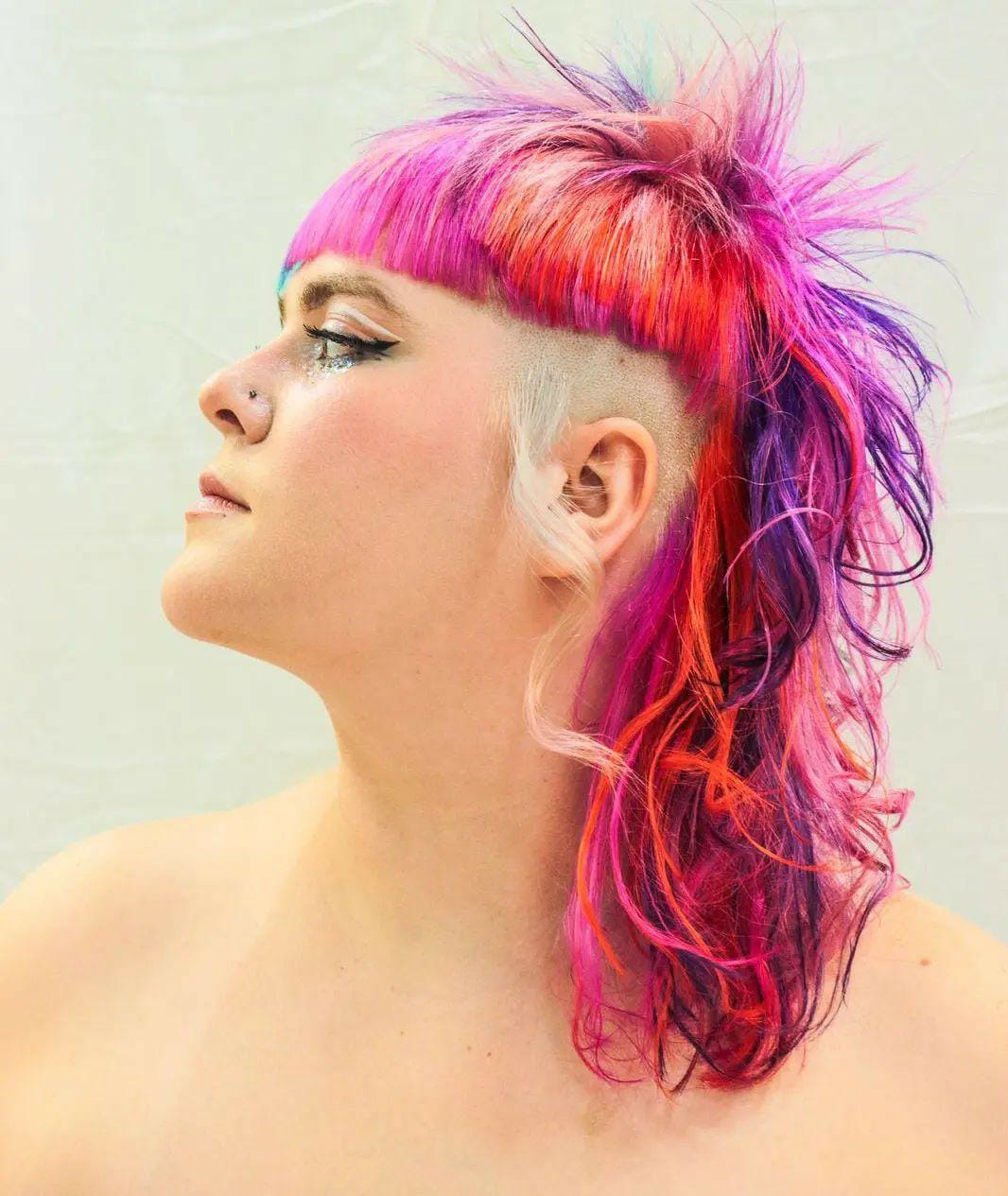 You can use more than one of your favorite bright colors if you want to get a more dramatic finish to your female mullet. You can use calm colors if you have a preservative personality and do not want to get too much attention on your mullet. For instance, natural colors do not get too much attention, as people may assume it is your natural hair color, even if it is not. Therefore, the natural colors are a good choice if you prefer getting a change for yourself and you are not trying to get attention.
Carefully Tailoring the Bangs On the Face
Most people prefer a mullet that is coordinated with cute bangs. How you lay the bangs on the client's face should be determined by their face shape. Some people will look cute with side bangs, while others are better off with square bangs. The curtain bangs are the common type and the most known, but this does not mean that they are meant for everyone. It is the hair stylist's role to examine the client's face and determine what types of bangs are perfect for their face shape.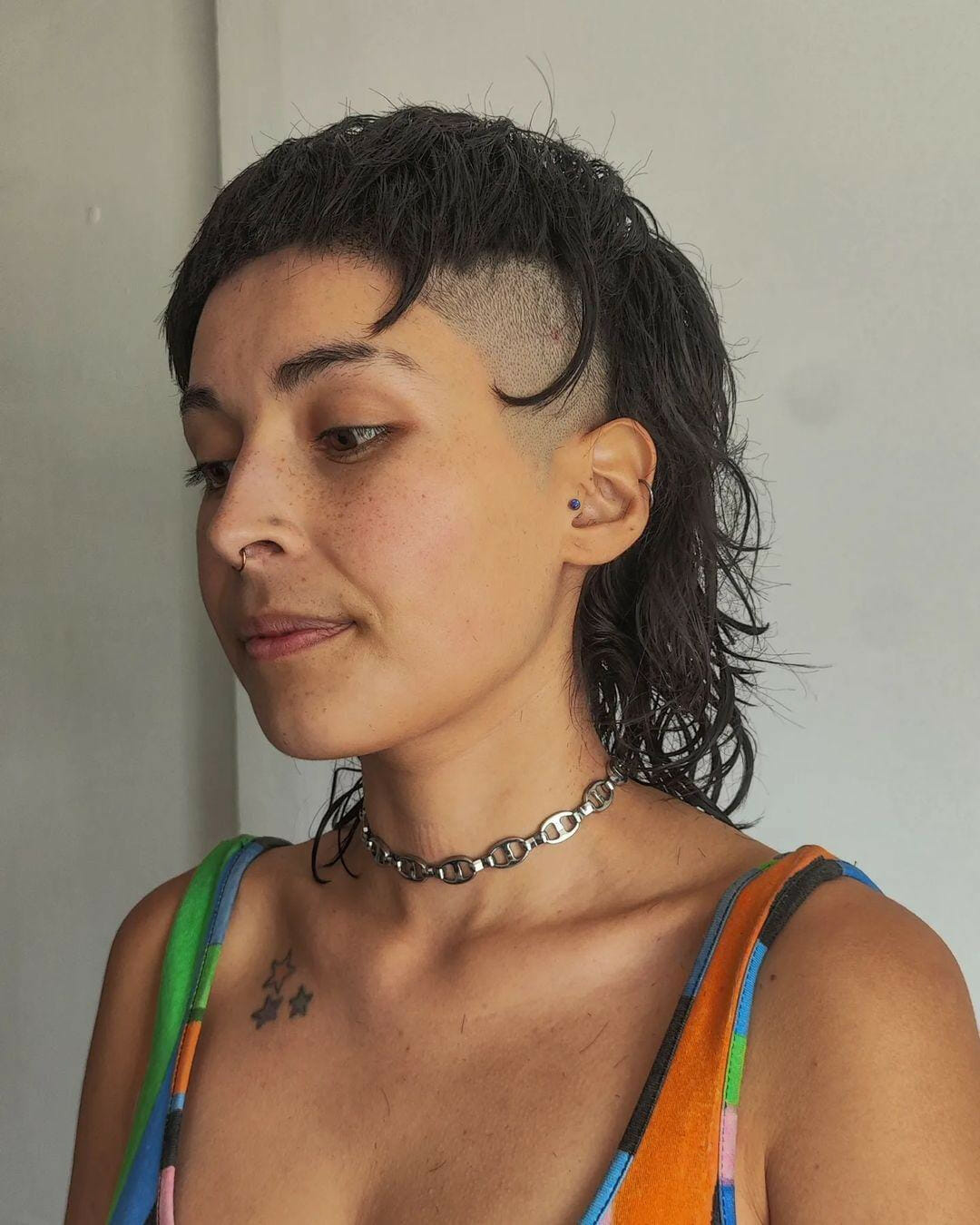 The client should take time to do research on what bangs may work for them to avoid forcing the stylist to go with the wrong technique just because everyone is doing it. At the end of the day, you should understand that everyone is different, and what looks perfect on your friend may not look perfect on you. However, these differences are what make everyone unique and should be embraced to stand out.
Be Creative and Artistic
Don't use one tool for the entire haircut. Instead, use different tools to create the required variations on the different levels of the mullet. Every person requires different looks of the female mullet, which calls for the stylist to be creative to come up with the differences required for each unique finish. You also have to be artistic enough if you want to come up with trendy and classy designs that different people may be looking for. Using different tools and cutting techniques is what makes the mullets interesting.