The previous year was about consumers adopting shopping behaviors during the pandemic. Increased digital conveniences, contactless payments, personalized shopping experiences, and new customer journeys proved enduring trends.
In 2020 payment processing technology that was available but not widely used also significantly increased in usage, and these changes are here to stay.
Studies show that almost 70% of consumers have changed how they pay for items forever due to the pandemic, and most consumers prefer conveniences such as contactless payments.
The eCommerce environment is constantly evolving. 2022 may bring digital transformation that will drive innovation and create new opportunities across different industries. As payments become faster and more efficient, financial institutions will continue to develop new solutions to make online payments seamless and straightforward.
Here are the online payment trends you should look out for in 2022.
BNLP (Buy Now, Pay Later) Gains Widespread Adoption
BNLP was gaining popularity even before people started purchasing online. However, after the pandemic hit the United States, the adoption of BNLP technology skyrocketed. It is estimated that BNLP payments will increase by 29% in 2021 than in 2020, making up 8% of online payments.
BNLP benefitted from eCommerce growth in the past year, and as high inflation rates drive consumers to use installments, more people are willing to use BNLP. It is estimated that BNLP lending in the US will hit $114B in 2024.
As much as BNLP increases the average order value and brings in more repeat customers, it doesn't come with its challenges. In the UK, regulators banned an advertising campaign promoting 'buy now pay later' by international payment solution Karma, claiming it is causing irresponsible spending, especially among the younger consumers.
In the US, more people are turning to BNLP to avoid credit card interest or when they are maxed out on their credit card. PayPal has also initiated the buy now pay later program, Shopify too. More and more businesses are adopting BNLP, such as forever 2, sketchers, JD sports, etc.
Retailers Adopt Online and Contactless Payments
As consumer demand increases, retailers turn to online payments. In 2020, the option to offer online payments was a huge win for online payment processors such as PaymentCloud.
Contactless payments for in-store purchases were a safer and more convenient option for transactions during the pandemic. Almost all retailers offer contactless payments in their stores, which will rise in 2022. In 2019, contactless payments accounted for 0.25% of debit card transactions, but by 2020, it had increased to 1.6%.
Adopting Mobile Wallets
Most consumers have at least one digital wallet on their smartphones, and as mobile payments increase in popularity, more people are adopting them every day. Research by Fiserv estimates that 68% of people had used a digital wallet in 2022, which had risen from 18% in 2020.
PayPal is adding finance functions into their apps that have existed in the US market for a while now. Consumers are also saving time paying with digital payments. They can pay for things online and pick them up later, not waiting in line in crowded places.
Remittance Payment Increase
The demand to send money internationally has also been rising over the past few years, with more services offering affordable and more accessible transactions like Money Gram, Wise, and Remotely.
The pandemic also saw more people turning to remote work, and now people can work from home for clients worldwide and still are paid. The pandemic helped accelerate one of the biggest digital transformations in 2020. The momentum will continue as more players enter the market.
Smart Payment Routing
When customers embraced the digital transition and began ordering everything online, businesses had to significantly adapt to new payment functions. Payment providers are currently using payment orchestration to streamline the process of transaction approval optimization, which may help them increase revenue and enhance client relations.
There were more false drops as a result of increasing internet sales. Before the pandemic, false positives resulted in the cancellation of 2.6 percent of all orders, resulting in thousands of dollars in annual losses. Payment orchestration made it easier to integrate merchant sites and payment processors on the front and backend.
Payment orchestration allows transactions to be directed to the most efficient processor, resulting in increased approval rates. The global market for credit card processing is predicted to rise 20% yearly between 2021 and 2026, as per Payment Orchestration for Global Commerce.
Growth of One-Click Checkout
Since Amazon's one-click checkout patent expired a few years ago, eCommerce companies have been racing to create, deploy, and improve the technology to speed up the checkout process and enhance conversions.
Did you know that 97 percent of purchasers have abandoned an online purchase because it was too complex or cumbersome to complete, resulting in up to 80% shopping cart abandonment rates? According to 83 percent of buyers, convenience is now more crucial than five years ago.
One-click eCommerce payments, such as Shop Pay, Fast.co, Apple Pay, Bolt Google Pay, and PayPal One-touch are expected to become increasingly popular.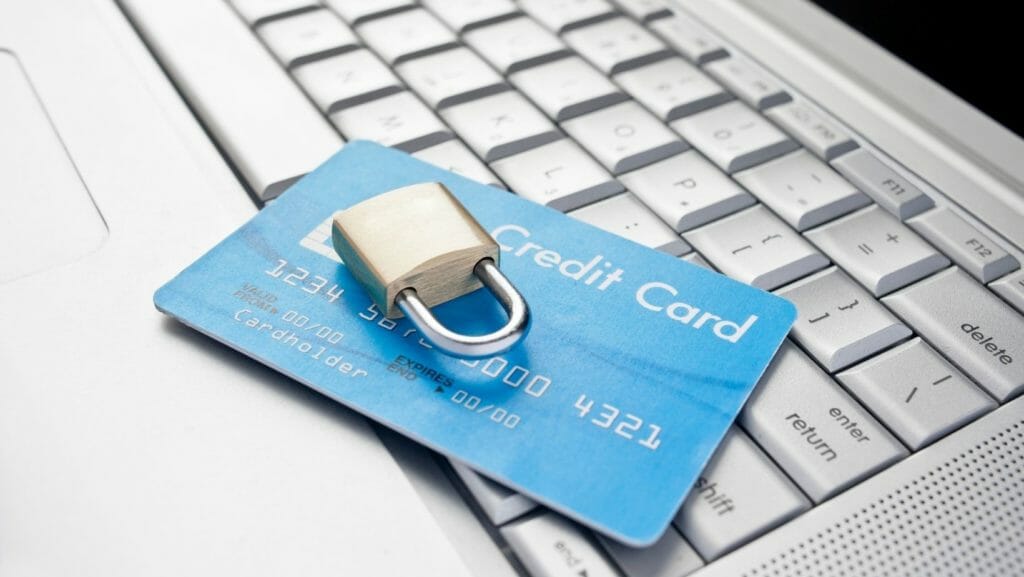 The Role of Online Security
While people are more comfortable making transactions online, hackers have devised new techniques to take advantage of the growing business. As eCommerce flourishes, cyber security will remain a significant focus in 2022.
Since the epidemic, forecasting shopping behavior has grown more complex than ever. Faster non-cash transfers present a new challenge to many anti-fraud strategies. Anti-fraud systems that employ Ai/machine learning to identify illegal transactions have a shorter window to detect unexpected payments, allowing criminals to move money undetected.
According to the Nixon Report, the card industry is estimated to lose well over $400 billion in fraud over the next decade. Simultaneously, as the value of digital currencies rises, cryptocurrencies are gaining in popularity. As cryptocurrencies become more popular, they bring their risks.
Digital IDs may be a game-changer for transaction processing and user information management, making them one of the best strategies to avoid the increase in fraud.