High school and college are the most emotional periods in life. Falling in love and fighting with friends, searching for one's own path, and choosing a job – all these changes happen to us in a fairly short period. Of course, we adore recalling all this since there's still a student living inside of us. And this spirit is full of enthusiasm and courage to fulfill the wildest dreams!
Therefore, if you want to get nostalgic, we've compiled a list of cool films and series about the school. There is a place for everything, from romance and danger to adventure and even mysticism!
So, here's what you should do. First, free up the evening by entrusting your work to someone experienced. You remember that WritePaper offer students professional paper help, right? Second, buy popcorn and snacks. And third, invite friends over for a movie night. So, let's begin!
Along for the Ride (2022)
Oden is graduating high school with a strange feeling. On the one hand, she really doesn't want to go to prom. On the other hand, she feels like she's missing something important.
When summer comes, a shy and slightly introverted girl comes to visit her father in a resort town. And fate gives her a gift: Oden has the opportunity to try a lot of simple yet joyful activities, whether it's trespassing, food fights, or night swimming. Of course, the main point of the film lies a little deeper, namely in overcoming one's own limitations.
Surely, many will recognize themselves in the main character, as we certainly experienced separation from our parents, finding our voice, and getting to know true friends.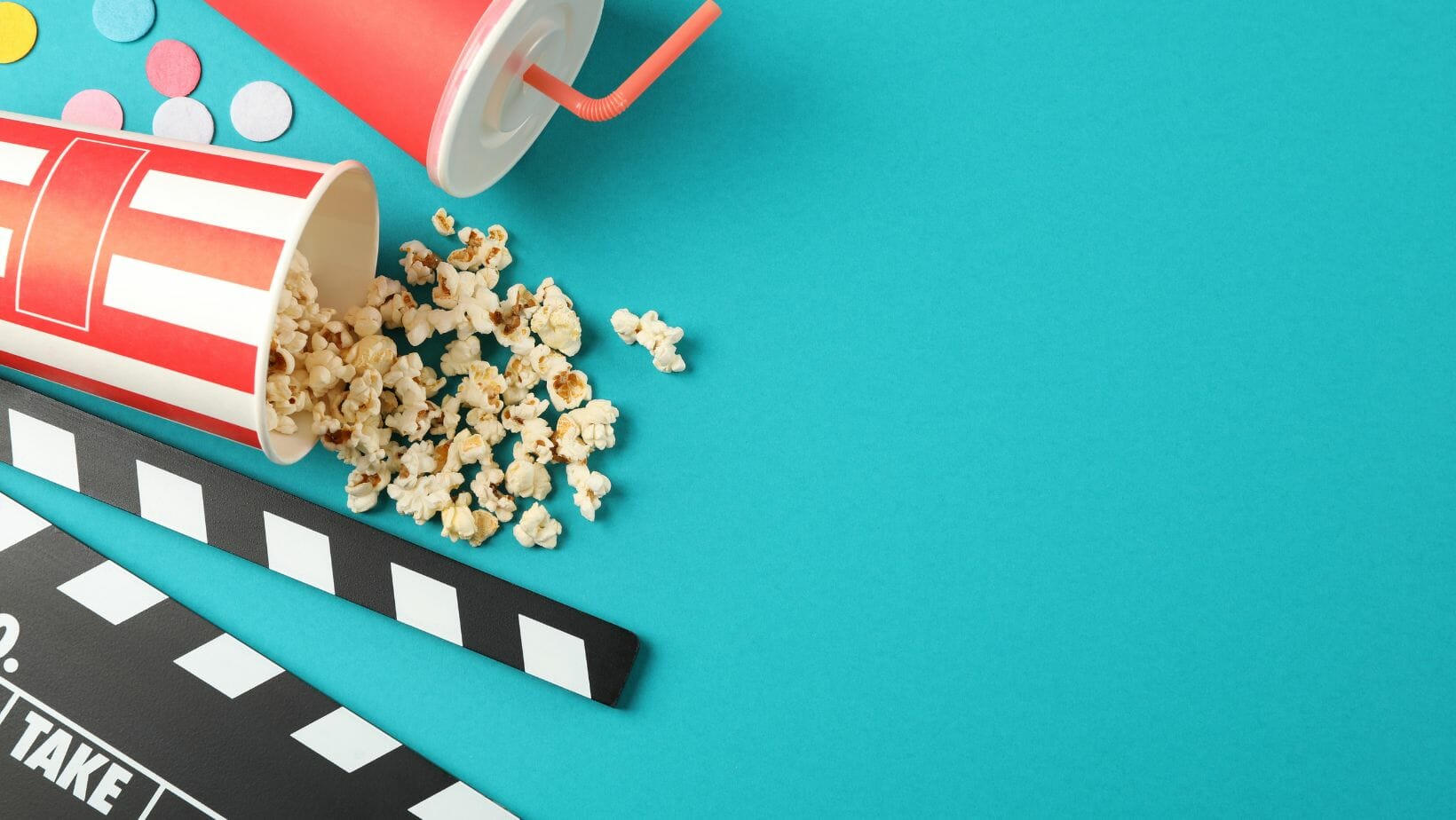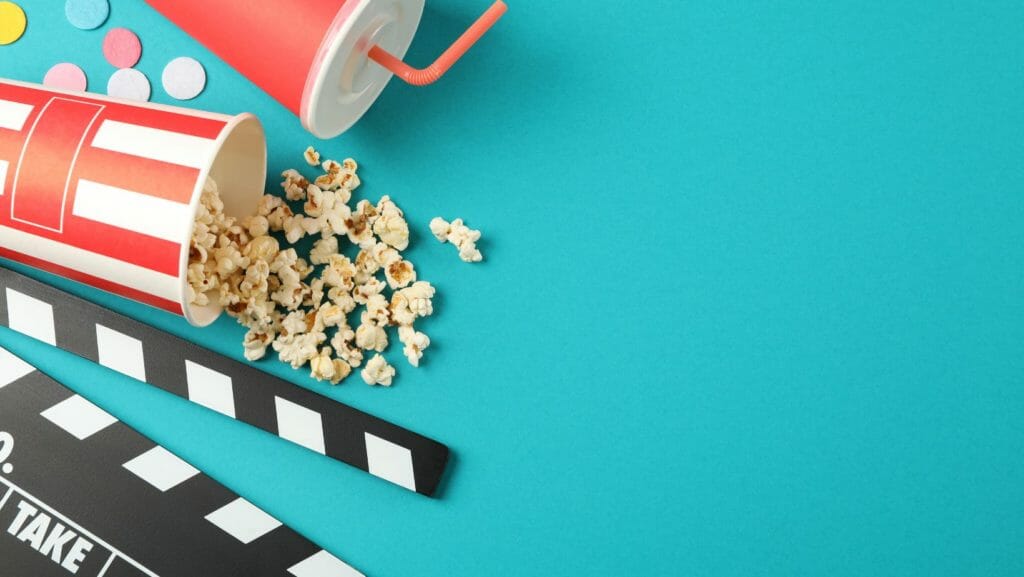 The In Between (2022)
The main character Tessa regains consciousness in a hospital bed. She hardly remembers what happened and later learns the terrible news. Her boyfriend died in a car accident, but what if there's a chance to contact him on the other side?
Events take place in two timelines: Tessa recalls her past, and in the present, she is looking for ways to reach her loved one. However, the mystical theme in this drama isn't in the first place, as the film also shows Tessa's passion for photography and her creative path.
The In Between will surely appeal to art majors, while fans of love stories may find a breathtaking alternative to The Notebook.
Sierra Burgess Is a Loser (2018)
Sierra is a smart girl who writes amazing poetry and attends a music club. She could have every chance of becoming popular, but there are two obstacles – her shy nature and imperfect appearance.
Veronica is the exact opposite of Sierra. Everyone dreams of being friends with this beauty, but her life isn't as sweet as it seems. Reminds us of the classic Mean Girls, right? The point is that two opposites realize that they can help each other a lot. Of course, a guy will be involved in this (as always).
Perhaps the main message of the film is how deceptive looks can be and that each of us is much more than a set of opinions and stereotypes.
After 3 (2021)
The story of Tessa and Hardin quickly gained popularity all around the world. And no wonder the sequel is so well-known: the relationship between these two is so interesting to watch!
In the third film, we see how difficult it is for them to find a compromise since life makes its own adjustments. Moving to different cities, getting a job, meeting new people… Not to mention parents' issues and secrets of the past that turn everything upside down.
Black Christmas (2019)
Traditionally, Christmas on campus is all about decorating the Christmas tree, buying gifts, and drinking liters of cocoa with friends. But not this time! When most students go home for the holidays, those who remain in a dorm face terrible danger. One of the students disappears right in the middle of winter break. One by one, other girls go missing too. Thus, the female part of the campus decides to confront the enemy and fight back.
Now, let's move on to the TV series. There aren't so many episodes in them, but still, you can make the pleasure last and stay in the school atmosphere a little longer.
Cruel Summer (2021)
No one at school notices Janet. She is a typical nerd, wearing braces and glasses, and having a bunch of textbooks under her arm.
Kate is different: beautiful, smart, and always achieving all her goals. She has many friends and is always the center of attention.
Surely, the two girls don't belong to one social circle. The action begins when Kate goes missing, and the small town is simply shocked. At the same time, Janet literally takes Kate's place. Could a girl kill a rival for the sake of popularity? What exactly happened to Kate? Watch till the end and let the ending truly surprise you!
Ginny & Georgia (2021)
Meet Georgia, a charismatic mother of Ginny and Austin! She has a beautiful family and is married to a rich man. One day, Georgia learns that her husband died in a car accident. Thus, she decides that a change of scenery won't hurt and takes her kids to the sweet town of Wellsbury to start from scratch. But life in a new place turns out to be much more difficult than she thought.
Each episode of this amazing show is full of events: there is a place for growing up in a small, rich town, the search for truth, the mysteries of the past, and awful crimes, of course! Each character is fighting their own battle, so it's simply impossible to tear yourself away from the screen.
Dash & Lily (2020)
This series is a must-watch if you are enchanted by two things: New York and Christmas!
It's winter break, and 17-year-old Lily is in anticipation of the holiday. She stays alone in the city and, bored by loneliness, hides her diary in one of the bookstores. Of course, the notebook doesn't remain to gather dust on the shelf, and the guy called Dash finds it. Thus, two teenagers begin talking using the journal, which helps them cope with their problems and find a loved one.
To Wrap It Up
One can't be indifferent to movies about the good old days! On the one hand, they remind us of the emotions we experienced, and we easily see ourselves in the main characters. On the other hand, such films literally give us what we lacked in those years, be it adventure or a bit of danger. Thus, make yourself a cup of coffee and let the plot take you away!