The experience you give your employees determines how much of their best they give. An employee's experience in a work function is frequently an accurate representation of the firm itself. Often, businesses focus on client happiness while overlooking the value of staff contentment. While earning money is our primary motive for working, we also want to enjoy ourselves while doing it. People desire more than a standard 9-5 job. They want to be somewhere where they may feel fulfilled while also growing.
Employees have several options regarding where they can work. They demand a work environment that excites, values and satisfies them. If their expectations are not satisfied, many employees will leave. As a result, businesses all around the world are beginning to prioritize improving their employees' experiences. According to a global poll, 92% of employers agreed that improving the employee experience is a top goal for their companies in the near future.
Organizations must incorporate employee experience tools to give the best possible employee experience. Employee experience technologies have become an essential component of modern enterprises seeking to improve employee engagement and productivity. These tools will assist your firm in instilling a sense of purpose, fostering open communication, and collecting vital employee feedback. Furthermore, regardless of location or department, they give a single platform for team members to interact and communicate with one another.
In this article, you'll find the best SaaS tools to transform your employee experience. Keep reading!
What is Employee Experience?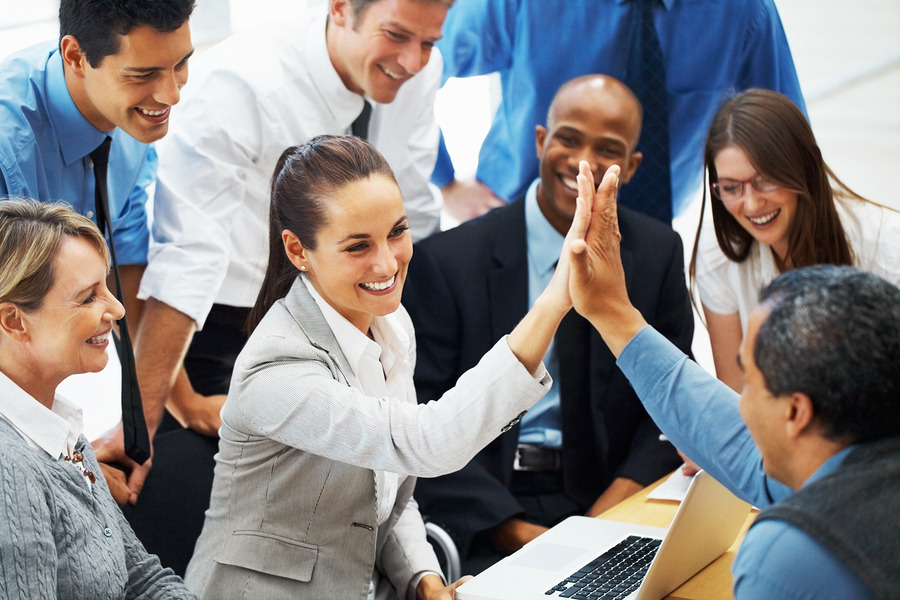 As the physical nature of the workplace advances, so does the role of the work's psychological components. Everyone seeks to be happy with their job. They want to feel more at ease at work. They want fair and equitable workplaces that value inclusion, wellness, self-care, and work-life balance. These are no longer merely desirable attributes in a job; they are becoming the norm. This cultural revolution is defined by an all-encompassing word: employee experience.
Employee experience, commonly referred to as EX, is how your workers perceive their jobs and your firm. It comprises all interactions that occur during the employee's lifetime and has an impact on employees' well-being, sense of purpose, motivation, and job satisfaction.
Furthermore, employee experience is the level of emotional connection that an employee has with a business. It is influenced by their contacts with people, policies, procedures, and technology at critical points in their journey with the firm. A simple way to grasp this is by considering its well-known counterpart, customer experience. Take everything that lies under the broad tent of customer experience, and then simply replace the notion of "customer" with "employee."
Summing it all up, the employee experience, at its foundation, is the sum of all interactions and touchpoints that an employee has with a firm. It is also a coordinated collection of experiences and considerations developed by the business to improve the work and home life of its workers, as well as their total efficiency.
Companies that offer an engaging experience will be more successful in attracting and keeping talented individuals. As a result, it is critical to understand several crucial aspects of employee experience. Among these elements are:
First impression: A company's image is frequently built based on potential workers' first impressions, which begin well before their first day at work. Candidates pay close attention to how the site appears, visit social networks, read online evaluations, and so on.
Values: Create an employee-centered culture in which excellent values, respect, ethics, and integrity are central to the organization's mission. Create a culture in which choices are founded on strong ideas and excellent values are implemented in order to boost employee satisfaction and make work more meaningful.
Internal communication: Every business should build effective communication into the core of its operations. After all, how well a team, from the top down, cooperates determines success and can also pull in the same direction toward shared goals. The path for this is formed via internal communication. It easily conveys important changes while also promoting a sense of community and belonging.
Benefits of Corporate Accommodation to Companies and Employees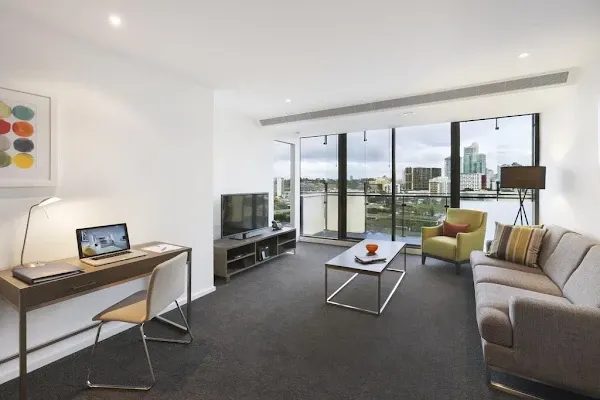 When sending employees on business travels, it is critical to offer them decent lodging. Rooms should be theirs, with ample room for them to work, socialize, and relax after a long day. Poor business accommodations, on the other hand, can contribute to low employee morale, decreased performance, and even decreased physical health.
Corporate accommodation functions similarly to a short-term rental. It is completely equipped, so you only need to provide your personal stuff and meals. When people need a place to stay for two weeks or longer, they frequently opt for corporate housing. The typical length of stay in corporate housing is two to three months.
Providing corporate accommodation offers quite a handful of perks to companies and also contributes to boosting employee experience. Here are some advantages worth considering:
Enhanced Staff Happiness
Employees feel better after having the opportunity to shut off and rest in a nice space.It also helps employees feel more appreciated when they realize that their firm is ready to invest in ensuring that corporate travel and employee well-being are prioritized, which could include amenities like massage chairs for added comfort and relaxation.
When an individual feels appreciated and recognized as a priority by their firm when on a business trip, they are more likely to demonstrate excellent behavior toward others they are visiting.
Saves Money
Making your staff stay at a corporate accommodation is a cost-effective choice. The majority of these establishments provide flexible short-term room rentals at extremely reasonable rates. Furthermore, residing in a corporate housing complex saves money because it doesn't require an agency fee.
Furthermore, business housing is sometimes less expensive than a hotel stay. You won't have to worry about supplying meals or laundry services under this agreement because they are all included in the payment.
Boosts Productivity
Corporate housing is a more casual and pleasant sort of accommodation. It eventually makes employees more productive. People are more inclined to work longer hours and perform a better job if they have a convenient and pleasant location to reside. There's also the possibility of feeling liberated as if you're still at home.
6 SaaS tools for Transforming the Employee Experience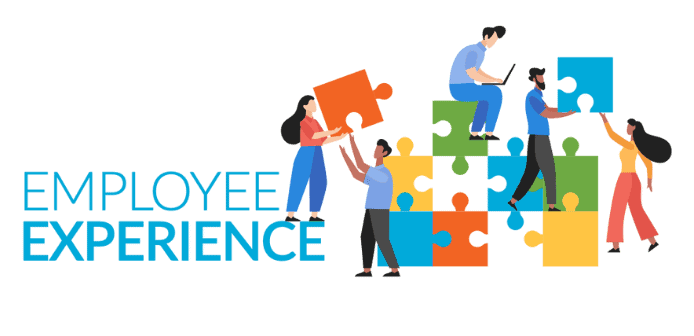 In an effort for you and your HR staff to concentrate on more important tasks, we made the strenuous effort of searching the web and compiling six of the top employee experience tools. (Important things like implementing your employee experience plan).
Here are 6 SaaS technologies to change your employee experience without further ado:
The effective people management platform Qualtrics enables HR departments to learn valuable insights from employee feedback data. Based on your demands, its thorough dashboard offers complete analysis results.
Qualtrics, which is most effective in large businesses, includes over 250 templates that make staff surveys simple to access. When you want to compare the success of your current and previous employment experience, you may collect and save your data in a single location and access your metrics whenever you want.
Survey Sparrow is built to cover all processes that fall under the employee experience category. Its employee experience platform, known as the 360-degree evaluation solution, is specially made to manage and elevate your organization's employee experience.
The goal of Survey Sparrow is to maintain an open line of communication between the company and its workers. They are routinely evaluated for areas for growth and appreciation.
Culture Amp offers businesses the resources they need to develop a positive workplace culture. Employers can make judgments using data and insights from their robust analytics. Real-time feedback, goal monitoring, and improved communication are other features Culture Amp provides businesses to create high-performing teams.
Furthermore, Culture Amp includes a range of features for all levels of management when it comes to looking after your employees and enhancing employee engagement in the workplace.
With a view to increasing employee engagement regardless of the size of the firm, this employee experience management software offers four distinct solutions: Connect, Recognize, Lead, and Listen.
Even in a diverse workplace, Motivosity still offers the appropriate inclusion and engagement tools to foster peer-to-peer and general communication and improve corporate culture.
15Five is a platform for managing employee performance for organizations that focuses on the human experience and positive psychology. This employee experience platform includes tools for improving engagement, goal-setting, performance statistics, and management training.
Features for enhancing employee engagement include performance reviews, real-time feedback, and employee appreciation. Additionally, this platform connects with well-known HR and communication tools, including Microsoft Teams, Salesforce, Jira, Slack, and BambooHR.
For businesses worldwide, Kudos is one of the best digital tools for improving employee experiences. The greatest strategy to increase employee engagement and build your company's culture is simply to use kudos.
By streamlining acknowledgment and recognition into easily available data, Kudos enables businesses to plan their work and track its results down to the smallest detail. Participation is quick and easy thanks to out-of-the-box connections with widely used programs like Slack, Microsoft Office, SSO, HRIS, and more.
Foster a Robust Corporate Culture by Enforcing the Right Employee Experience
Choosing the perfect employee experience tool can be difficult, but now is not the time to procrastinate. Employee experience solutions that utilize data, develop interconnection, and drive engagement are more crucial than ever, according to today's CHROs and executive HR executives. Everyone wants to feel respected and heard and to conduct important work.
The greatest employee experience tools include an emphasis on recognition and feedback to address employee criticism, recognize employee accomplishments, and make employees feel connected to their organization's goals and values.